We hope that everyone has had a great start to the year so far! Now that we're getting close to halfway through our first month, we thought we would feature some great infographics that we thought would motivate you for a great start to your year in the logistics and supply chain industry.
1 The Supply Chain Job Hunt
If you or anyone you know is looking to get into the logistics and supply chain industry. Here's a great infographic that gives you the breakdown from how people in the industry maintained their position and what they thought about the current job market. Not surprisingly, in-person networking and word of mouth were the most common ways to land a position, but thankfully online job sites and postings from the employer's sites show great outcomes as well. This is a great sign as it shows that our industry is adapting to today's trends in recruitment strategies.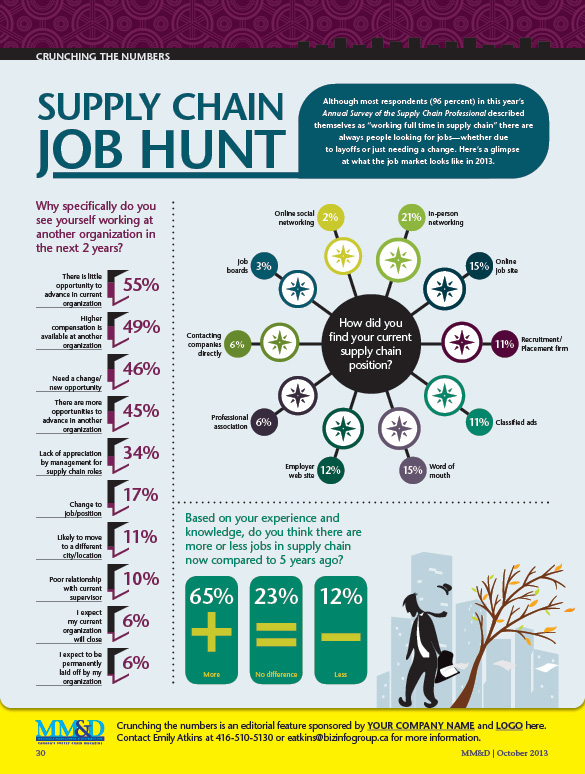 2 – The Struggling Supply Chain
Capgemini released an infographic on the struggles along the supply chain processes in preparation for the holiday season. It's no surprise that the same challenges carry over for this year: a lack of talent and processes among key challenges.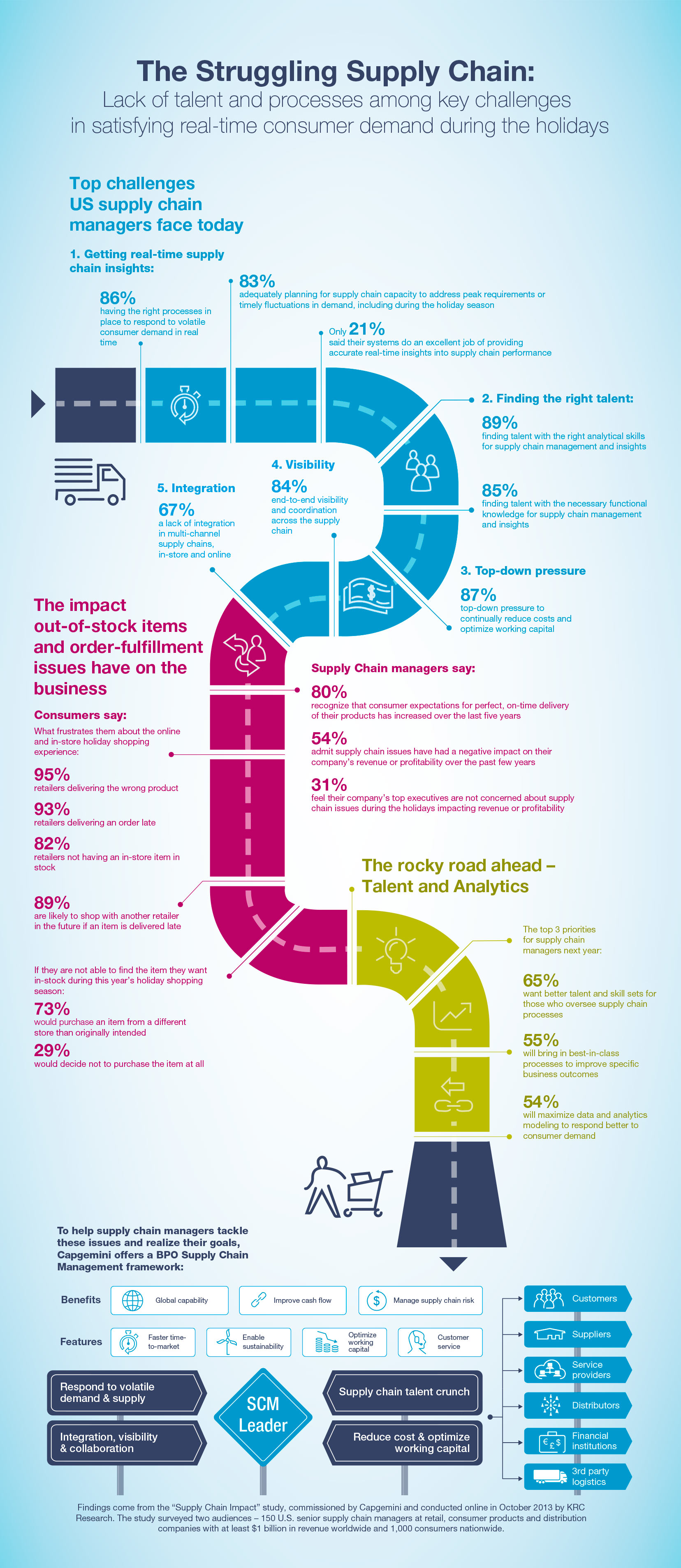 3 – The Top Gadgets of 2013
A great way to move forward is to look back and see what's been happening, and our last Industry Focus Week post on Hardware Technology showed that this coming year gadgets are the thing to look out for. We're personally keeping an eye out for both wearable technology and miscellaneous gadgets! What are you looking forward to seeing developed?

That's it for us this week! If you liked this blog post, why not subscribe to our blog? If you're interested in what we do as a 3rd party logistics provider, don't hesitate to check out our services (as expressed above, we are very pro finding you the lowest total cost!). We're also in the twittersphere, so give us a follow to get the latest logistics and supply chain news!