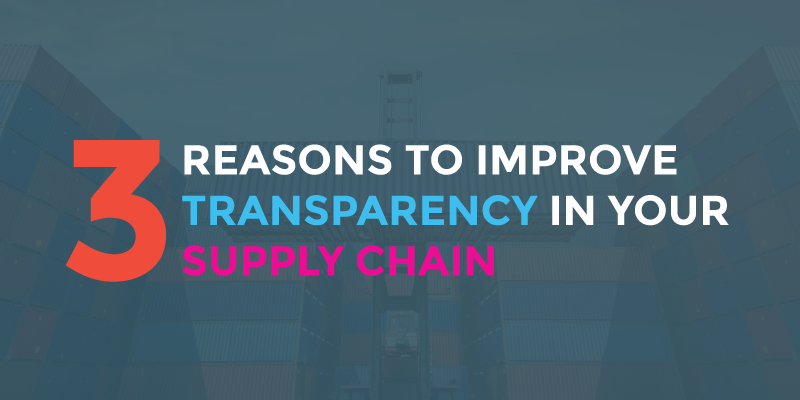 Transparency has been the promise of many CEOs and businesses in recent years. That's for good reason, customers want to know where the products and the parts came from.
"Consumers, governments, and companies are demanding details about the systems and sources that deliver the goods. They worry about quality, safety, ethics, and environmental impact" writes University of Oxford's Saïd Business School professor Steve New, in the Harvard Business Review.
However, ethics isn't the only reason that a logistics provider should commit to a transparent supply chain. The benefits of transparency affect consumers, but it also has a positive impact on how a company does business and the operation of the company itself.
Infographic: How Improving Transparency is Beneficial to Your Supply Chain

Several studies indicate that transparency is an asset. What many don't realize is that it goes beyond marketing. Transparency helps your business on three levels: with consumers, with business, and with every day operations.
Making a supply chain entirely transparent takes work and commitment. However, the result is a net benefit for all involved.
That's it for us this week! If you liked this blog post, why not subscribe to our blog? If you're interested in what we do as a 3rd party logistics provider, don't hesitate to check out our services (as expressed above, we are very pro finding you the lowest total cost!). We're also in the twittersphere, so give us a follow to get the latest logistics and supply chain news.