Many businesses have embraced social media to grow and to bring value to both their company and their customers. This is because the number of people online has been rapidly growing since the 2000s. Within the United States for example, 70% of the population have at least one social networking profile.
For companies involved in 3PL and logistics, this means a well-crafted social media strategy can afford them new avenues improve their brand visibility, engage their customers, and to increase their involvement in how the industry itself is perceived. All of these lead to a stronger brand name.
This month's ebook focuses on how social media helps your brand in the logistics and supply chain industry!
3 Reasons Why a Social Media Strategy Will Help Your Brand in Logistics and Supply Chain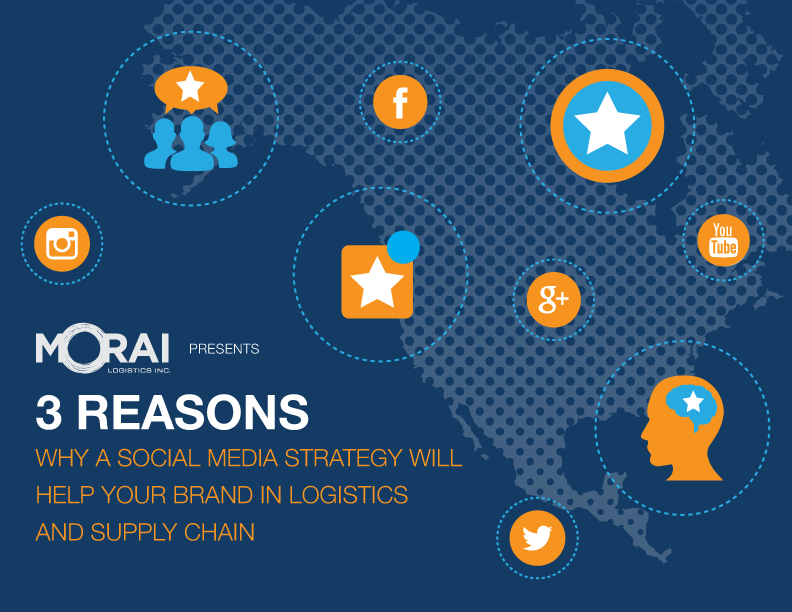 That's it for us this week! If you liked this blog post, why not subscribe to our blog? If you're interested in what we do as a 3rd party logistics provider, don't hesitate to check out our services (as expressed above, we are very pro finding you the lowest total cost!). We're also in the twittersphere, so give us a follow to get the latest logistics and supply chain news!