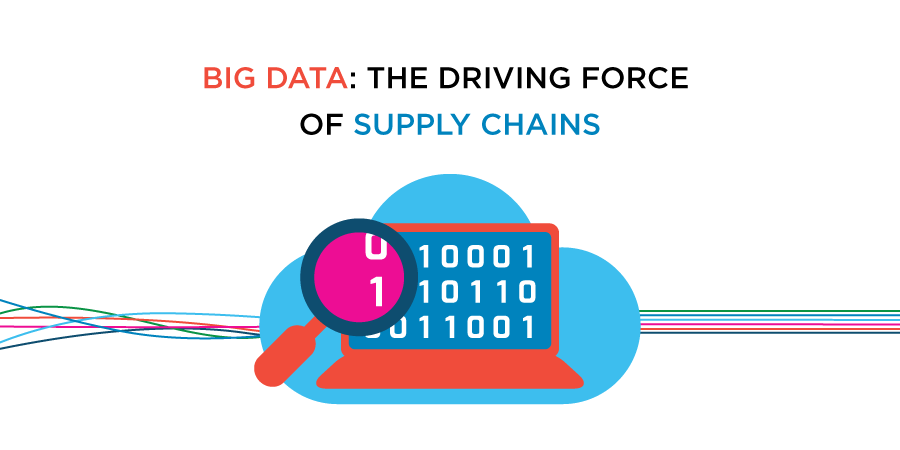 Industry experts believe that supply chains must continue to utilize Big data to improve efficiency, transparency and immediacy. 
In 2012, the New York Times published an article entitled "The Age of Big Data". This term has been around for over a decade, yet as the digital revolution evolves, we must ask: How important is Big Data and what does it do for supply chains?
Experts in the field of supply chain and logistics, consider data to be an asset in optimizing operations. Our industry is seeing a growing need for Big Data, with an even greater emphasis on understanding how to use it. The lack of comprehensive knowledge and traditional change, are some of the reasons that complete integration across industries has been slow. However, statistics show that in less than two years,
One-third of all data will be stored and analyzed using cloud computing.
This progressive adoption shows promise that companies are becoming more interested in how data can solve problems. This blog post by Morai Logistics further details the concept of Big Data and outlines the benefits it can provide supply chain and logistics.
What's the Big Deal?
Historically, the collection and transfer of large data sets has been around for years. However, there is a growing need for innovative and sophisticated processes that can qualify and quantify what the data means. Although endless amounts of data is a plus, not being able to make sense of what it means disables companies from leveraging its benefits.
The concept of Big Data was developed in 2005, by Roger Magoulas. Today, it influences a variety of industries including finance, business, life sciences, engineering, astronomy and logistics. In 2012, Gartner expands on the original definition and produces the following below:
A high-volume, high-velocity and/or high-variety information assets that demand cost-effective, innovative forms of information processing that enable enhanced insight, decision making, and process automation.
The three primary characteristics of Big Data are outlined as volume, velocity, and variety. Volume refers to how large the data-set of a company is; Velocity describes the incredible speed of extraction; and variety is classifying between structured and unstructured data. Over the years, two additional dimensions have been added to consider consistent change . Variability speaks to the unpredictability of data flow, which SAS states is 'difficult to manage'. The term 'complexity' describes the countless sources that feed Big Data. It also highlights the importance of patterns and relationships in understanding how to use the information.
Big Data is a Utility Tool
Statistically, about 85% of companies have begun implementing 'data-driven cultures', however, only '37% report success'. Large sets of data are complex, with the potential to provide important information to help companies answer a diversity of business problems. However, the transformation of this data into a utility tool is dependent on how companies utilize this data.
Oracle outlines the following verticals, through which Big Data is helping global markets:
'Product Development'
'Customer Experience'
'Operational Efficiency'
'Fraud and Compliance'
In addition to the above areas, emerging platforms such as the Internet of Things (IoT) and machine learning are possible because of Big Data. The integration of these technologies produces more and more data sets for companies to process and understand. According to Oracle, cloud computing has a major role to play in expanding 'big data possibilities'. While this is all true, industry experts may ask, what does this have to do with supply chains?
Supply Chain Advancement
As consumer demands continue to increase and the unpredictability of markets remain, our industry must stay ahead. Big Data also has a direct relationship to the advancement of supply chains. From large data sets, organizations are able to offer efficient solutions that produce scalable results in an immediate time frame. Furthermore, supply chain management processes are improved as companies acquire and translate data using real-time analytics. This optimizes the communication of information and also improves operation visibility.
There is no denying that Big Data is a critical component to the success of many industries. However, as technology continues to produce more and more data, global markets must develop ways to translate numbers into actionable solutions.