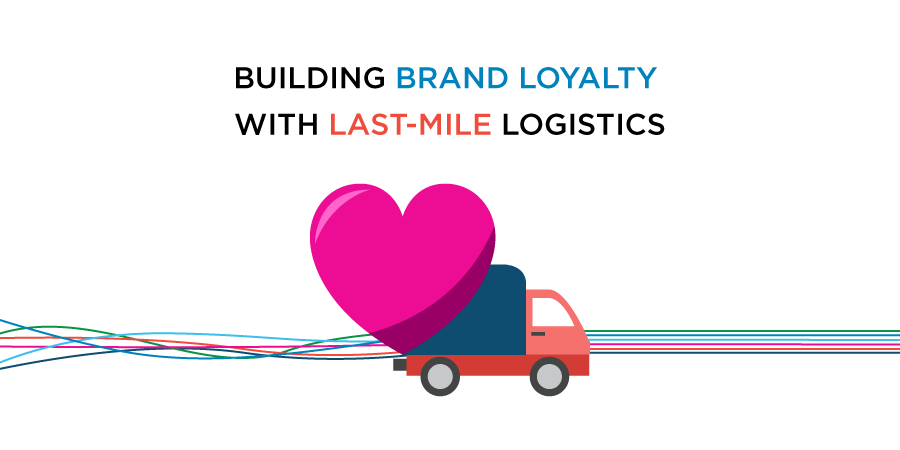 Experts believe last-mile logistics can effectively build brand loyalty by significantly improving the customer experience.
From a global market perspective, immediate and fast delivery is becoming a critical necessity to a company's success. In fact, a staggering 88% of consumers who participated in the 2018 Global Consumer Insights Survey, confirmed they would pay more for 'same-day or faster delivery'. To an online shopper, the process of dropping product into a shopping cart and checking out seems relatively simple. However, the movement of transporting product from the manufacturer, to the distribution center, to the end user, is far more complex.
To differentiate themselves from the competition and build brand loyalty, companies, especially in the retail space, must focus on last-mile logistics.
Delivering to E-commerce Markets
Over the course of the past several months, Morai Logistics has highlighted a significant rise in e-commerce shopping. Statistically, this global market will continue to generate sales that reach an impressive $4.5 Trillion by 2021. Omni-channel retailing has also given customers the ability to purchase product across a variety of platforms and devices. When buying becomes more and more accessible, competition for customer loyalty also increases. Delivery has been linked to being a significant factor in motivating customer preference.
As mentioned above, today, almost 90% of surveyed customers would opt to pay extra for same-day shipping. This figure has significantly increased over the course of the last few years. In 2016, McKinsey found that nearly
25% of consumers are willing to pay significant premiums for the privilege of same-day or instant delivery.
This reinforces the growing need for companies to seek innovative delivery solutions to remain competitive and improve the customer experience. Shifting from traditional networks that include large parcel carriers, to last-mile delivery methods, has proven to be a ground-breaking move.
Last-Mile Logistics
To improve the customer experience, retailers are beginning to take a closer look at last-mile delivery. This is the final step in the delivery process and efficiency is critical in order to meet the rise in online purchases.  According to Datex, last-mile delivery is defined as,
…as the movement of goods from a transportation hub to the final delivery destination.
Business Insider describes this phase as 'the most expensive and time-consuming part' of the shipment lifecycle. However, it remains an important factor in improving customer satisfaction. To combat the inefficiencies of last-mile delivery, there are variety of solutions that transportation and logistics providers are focusing on. Datex outlines them as follows:
Robots
Local Delivery
Uber Delivery
Click-to-collect
Third Party Logistics providers (3PLs) are also leveraging these solutions in order to compete in an industry challenged with capacity crunches and driver shortages. There are a variety of benefits that help promote efficiency and access to real-time data. Backed by technology, last-mile logistics helps 3PLs 'manage peak times, routes and costs'. In return, retail customers receive their packages on-time and in good condition, and shippers and retailers avoid unnecessary costs associated with inaccuracies and returns.
Brand Loyalty
To ensure customer demand and satisfaction in today's digital marketplace, companies must seek innovative methods for transporting goods. In every organization, building positive brand loyalty should also be a key focus. Customers will pay for a better customer experience, and there is high ROI from investing in existing clients. According to Fundera, '43% of customers spend more money on brands they're loyal to'.
When customers are provided with personalized solutions, they will be more inclined to return for additional business. Supply chains know that customers are demanding immediacy and transparency. Since 56% of customers exercise brand loyalty toward companies who "get them", this should propel supply chains to invest in innovative last-mile delivery solutions.