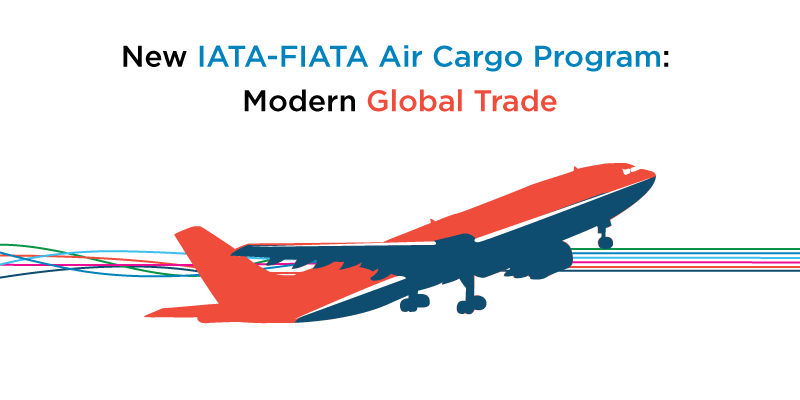 With the implementation of the new IATA-FIATA Air Cargo Program, the relationship between freight forwarder and airline is transforming.
According to the International Air Transport Association (IATA), the air cargo industry accounts for over 35% of global trade. Aviation makes the transportation of pharmaceuticals, live animals, electronic devices, and express delivery services possible across the globe.
The role of IATA has been of great importance to ensure the security, profitability and sustainability of the supply chain. However, as global shipping demands and needs of the industry accelerate, so too does the need for change between cargo and airline.
Aviation Pros announced on August 15th, 2017, that "the new IATA FIATA Air Cargo Program has been launched in Canada". This improved program will meet industry needs in addition to transitioning the relationship between freight forwarders and airlines.
TA FIATA Air Cargo Program
Canada remains a strong leader in the import and export of goods, and even more so when it comes to air cargo transport. To support efficiency and production, IATA aims to:
Develop global standards and tools
Offer financial services and industry solutions
Drive transformation projects
Create partnerships
Run campaigns, advocacy and outreach activities
In collaboration with the International Federation of Freight Forwarders' Association (FIATA), IATA has decided to reengineer the way shippers interact with airlines.
In the past freight forwarders acted as 'selling agents' who provided opportunity to airlines, however, as the needs of the industry increased we now see a shift. The Air Cargo Program has been restructured and improved to consider the freight forwarder as a customer of the airlines, a movement that will better allocate responsibilities. There are four key benefits outlined by IATA as a result of this newly improved program, however, one in particular aligns with the global phenomenon of ecommerce. The IATA states:
Working together and establishing joint IATA-FIATA Air Cargo Program increases the potential to achieve key industry goals and common industry initiatives, include e-cargo priorities
We see now more than ever that the integration of the Internet of Things (IoT) and transportation is becoming necessary to move productivity and sustainability forward. The 2017 IATA Cargo Strategy explains the growing need for the air cargo industry to improve efficiency. For instance, moving from paper bill to electronic airway bills will help improve quality of service and reduce errors. Progressive changes, fostered by the new Air Cargo Program, is a representation of Canada adopting a modern approach to global exchange.
Modernization of the Air Cargo Industry
On August 16th, 2017, Morai Logistics announced that the launch of the first full-automated Robo-boat will set sail by 2020. We see modernization taking many routes, and with the air cargo industry we can only imagine the heights the industry will go. E-freight is a great example of the move forward with technology. Writer, Shreya Bhattacharya, states that an 'e-freight route network' initiative will not only simplify processes, but will offer transparency following the reduction of delays and inaccuracies.
IATA outlines 10 industry priorities they believe will help move the industry forward. Digitization is included and described as "a key enabler for the development of new innovative services and solutions." The motivation to modernize the Air Cargo Program is evidence that the industry is looking long term to identify and ensure a smooth and profitable future.
The safe and efficient transport of goods across the globe is facilitated by trusted airlines and freight forwarders. The New IATA-FIATA Air Cargo Program is a global transition to modernizing the way we fly. The benefits are guaranteed to ensure productivity and sustainability and the satisfaction of freight forwarder, airlines and customers.
If you liked this blog post, why not subscribe to our blog? If you're interested in what we do as a 3rd party logistics provider, don't hesitate to check out our services (as expressed above, we are very pro finding you the lowest total cost!). We're also in the twittersphere, so give us a follow to get the latest logistics and supply chain news.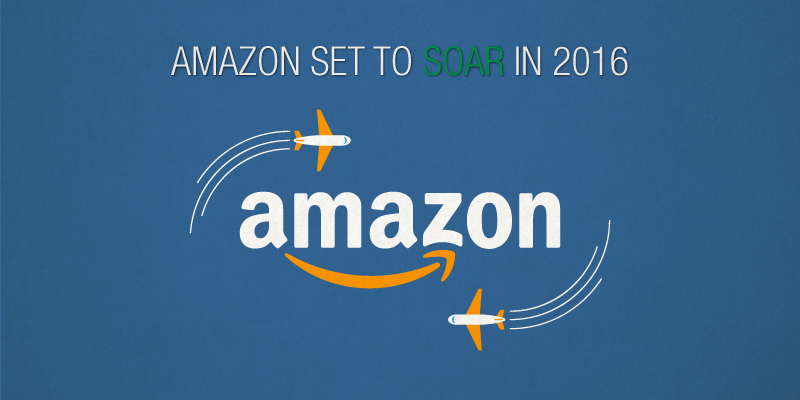 Flying high
So it's not really a surprise at this point, but e-commerce giant did well over the holidays, very well. Not only did it manage to ship packages to 185 countries during the holiday season, but it also managed to expand its Prime subscription service by more than 3 million people (and sell an Adele CD every 3 seconds on Cyber Monday).
According to an article on The Verge, over 200 million items were shipped for free to Prime subscribes. With another successful holiday season under its belt, it also isn't a surprise that Amazon is expanding in new areas to better manage its business in the coming years. It looks like that this year, Amazon is focusing on innovating the transportation and delivery of its packages. Amazon is currently in talks to launch its own air freight line which it would start by leasing 20 Boeing 767 freighter jets.
The company is currently heavily reliant on UPS, FedEx, and the U.S Postal Service for its deliveries, but it looks like it would like to exert more control over its product especially for its Prime members. This is likely due to avoid another debacle like that of two year ago when the holiday crunch delayed UPS from delivering important Christmas gifts before the holiday leading to Amazon refunding shipping charges and offering customers a $20 gift card.
According to this USA Today article, Amazon building its own transportation logistics network would mean three things:
It gives the company capacity. Amazon needs to in-source more of its transportation logistics so it can continue to grow
It gives Amazon control over delivery, which is a large part of the customer experience.
Amazon is a master at building infrastructure for itself and then selling excess capacity to others at a profit.
Although having its own transportation logistics would be helpful, it doesn't cheap. Leasing newly built Boeing 767F jets runs $600,000 to $650,000 a month. "Used converted freighter jets, which Amazon will likely have to launch the cargo business, cost about $300,000 to $325,000 per month to lease" writes the Seattle Times.
Flying higher
Leasing a fleet of Boeing 767F jets isn't the only reason Amazon is in the news currently. Thanks to a project called "Blue Origin" with which Jeff Bezos is involved with, Amazon may someday also have affordable commercial suborbital to orbital flight to make it's deliveries. The company tested out its New Shepard rocket last month which is designed to carry six passengers.
The rocket reached an altitude of 62 miles (100 km) – breaching the boundary between Earth's atmosphere and space – and landed back at the launch site eight minutes later, the company said.
"Fellow billionaire entrepreneur Elon Musk, founder and chief executive officer of rival rocket company Space Exploration Technologies, or SpaceX, used his Twitter feed to congratulate Bezos and the Blue Origin team on the landing, a technology that SpaceX is also pursuing" wrote Supply Chain 247.
That's it for us this week! If you liked this blog post, why not subscribe to our blog? If you're interested in what we do as a 3rd party logistics provider, don't hesitate to check out our services (as expressed above, we are very pro finding you the lowest total cost!). We're also in the twittersphere, so give us a follow to get the latest logistics and supply chain news!
There have been some exciting new developments in the world of logistics this year; the news of a predicted slow growth in the industry for the next five years hasn't stopped innovation. The logistics industry has been creating exciting new developments along all the stages of the supply chain. From 3D printing to robots that organize your warehouse.
This week we'd like to focus on two new potential modes of transportation that can drastically change the future of what we perceive to be core tenets of the logistics industry today. Namely, one that stems from the military and one that has long been forgotten from the golden age of flight.
From the Military to Your Front Door
The first of the two new modes of transportation being explored is the commercial applications of the military drone. Drones, by definition are unmanned aerial vehicles (or systems). They are, according to Chris Andersen (creator of DIY Drones and co-founder of 3D Robotics):
"Aircraft that have the capability of autonomous flight, which means they can follow a mission from point to point (typically guided by GPS, but soon this will also be possible through vision and other sensors)… Usually drones carry some sort of payload, which at a bare minimum includes cameras or other sensors as well as some method to transmit data wirelessly back to a base."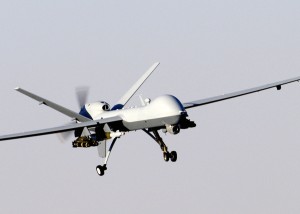 Recent developments in technology have made the production of drones
quite cheap
. You can actually purchase your very own drone with cheap models ranging from the $350-500 range with fewer features or in the $1000 range you can get one with many of the non-weapon based features that come with military grade drones.
Unfortunately for the North American market, the US Federal Aviation Administration is currently in limbo and won't be testing out commercial transport drones until at least 2015. But that doesn't mean other countries haven't already taken the initiative to make it happen.
One of China's biggest delivery companies, SF Express, has already received government permission and is testing their drones with the intention to deliver goods to remote areas. But it seems that drone delivery might be useful for more than just remote areas, some experts suggest that drone delivery can be extremely useful in congested city centers. Drones are said to have the potential help alleviate both traffic and pollution problems in China's major cities.
Bringing Back the Zeppelin
Zeppelin's have not had the best reputation ever since the Hindenburg disaster of 1937, but over 75 years later have we developed enough as an advanced society to bring it back? Worldwide Aeros Corp. thinks so. Founded by Igor Pasternak, the company has introduced their first zeppelin for transporting commercial goods: the Aeroscraft.
With the intention to not just be another mode of air transportation for transporting goods across the globe, the Aeroscraft is actually intended for making humanitarian relief and military missions easier and more practical. Worldwide Aeros Corp. boasts that their zeppelin is not only cost effective and more environmentally friendly (it uses approximately one third as much fuel as a cargo plane), but also more practical as it doesn't require airports or roads. The lack of need for airports is actually a unique key feature of these zeppelins as it really adds convenience with regards to delivery sites.
So what do you think of these two new developments?
If you liked this blog post, why not subscribe to our blog? If you're interested in what we do as a 3rd party logistics provider, don't hesitate to check out our services. We're also in the twittersphere, so give us a follow to get the latest logistics and supply chain news! We'll catch you next week!