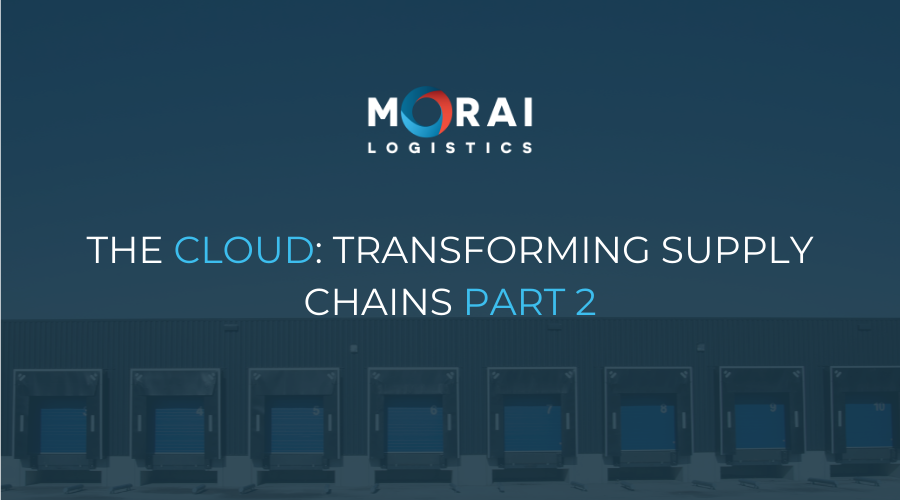 The cloud is redefining the way in which supply chains can operate to their tremendous benefit—here's how. 
The cloud is a technology that at times goes overlooked. It doesn't quite generate the same attention as some other tech buzzwords like blockchain or AI. Yet, the cloud is the facilitator of supply chain innovation. It is the mechanism through which digital transformation becomes a reality. Without it to pull the many disparate pieces of technology together, companies suffer from knowledge gaps due to data silos.
As such, it's not an understatement to say that the cloud has transformed the way in which supply chains function. It has served as a kind of master key, liberating companies to have the totality of their data in one place. In turn, allowing all that data to be consolidated, interactive, and be transparently understood.
This ebook covers many of the key features that come with adopting the cloud and how those features bring numerous advantages.
In What ways is the Cloud Changing Supply Chains and What Advantages are They Gaining as a Result?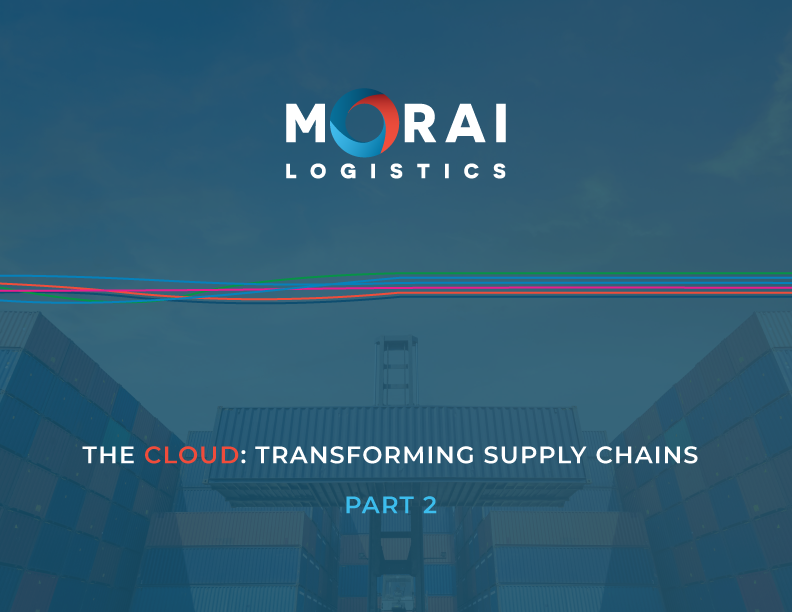 That's it for us this week! If you liked this blog post, why not subscribe to our blog? Interested in our 3rd party logistics services? If so, don't hesitate to check out our services . We're also in the twittersphere, so give us a follow to get the latest logistics and supply chain news.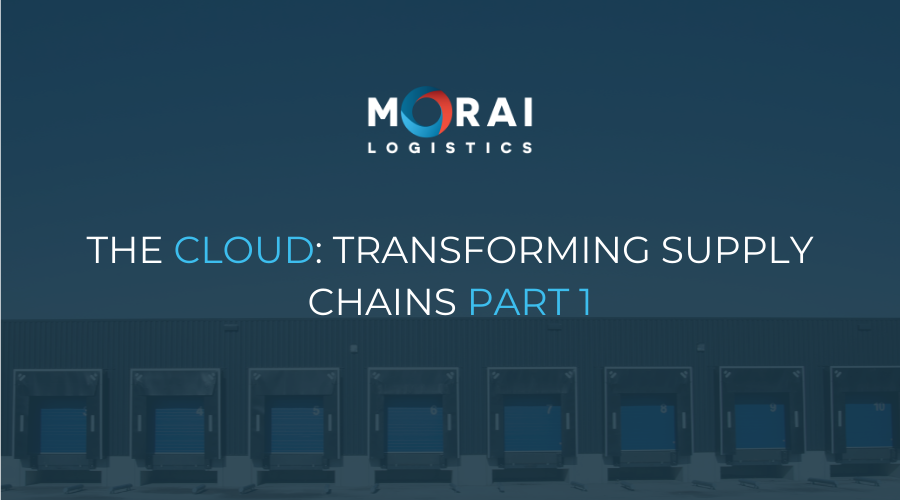 Supply chains are changing in a variety of ways due to technological advancements—here's why the cloud is proving to be the most significant innovation of all.
Rapid advancements are taking place in the way supply chains operate, and companies need platforms to support them. These advancements are coming in the form of a variety of technological innovations. Namely, these innovations include artificial intelligence, machine learning, big data, the internet of things, automation, smart sensors, and much more.
However, in turn, with all these new technologies and their corresponding platforms, there comes a need for all them to work together cohesively. This means all their data and processes being consolidated and being able to interact with each other. This is where the cloud comes in. It's the technology that binds everything together.
This ebook covers just what cloud computing is, a couple of its most important features, and why those features are of such value to supply chains.
What is the Cloud, and What Makes it Such a Significant Technology for Supply Chains?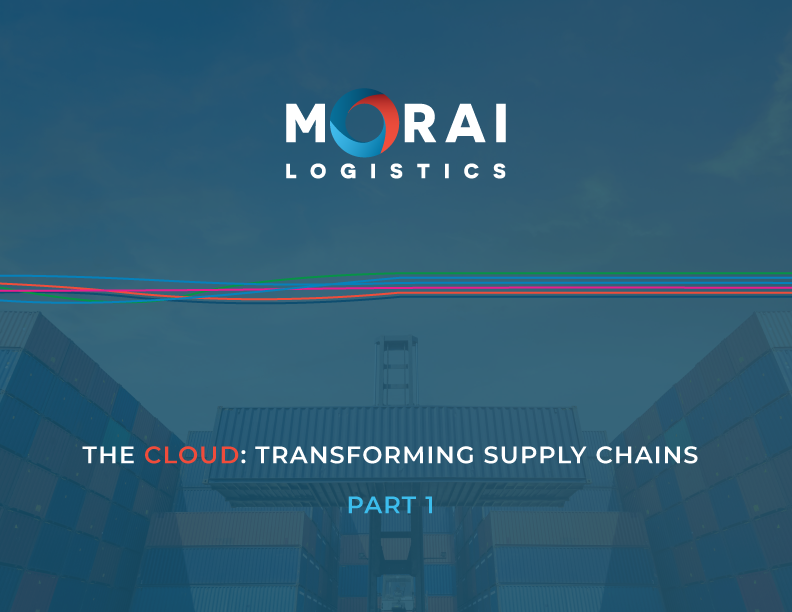 That's it for us this week! If you liked this blog post, why not subscribe to our blog? Interested in our 3rd party logistics services? If so, don't hesitate to check out our services . We're also in the twittersphere, so give us a follow to get the latest logistics and supply chain news.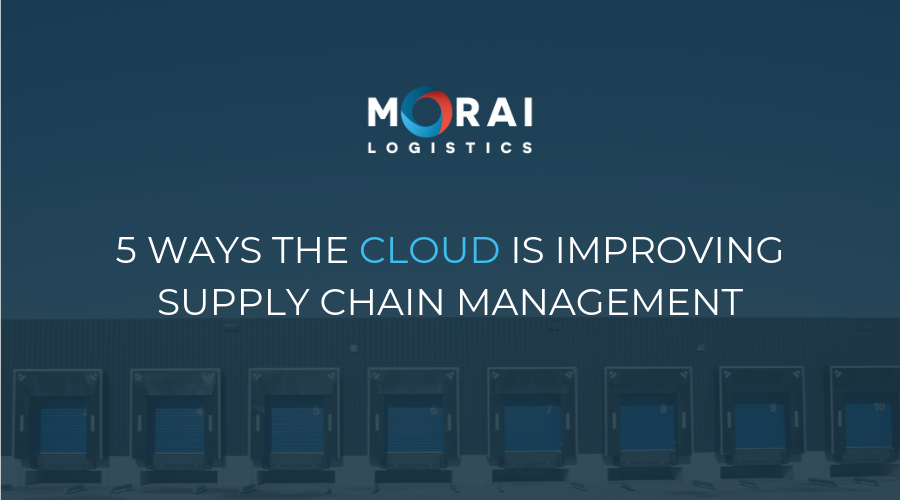 As the demands placed upon supply chains become greater, new innovative mechanisms will be necessary to respond to those pressures—here's how the cloud is addressing them.
The expectations placed upon supply chains are higher than ever. As a result, there's a need for even stronger supply chain management. In turn, more powerful management platforms are needed. And, in response, many companies are turning to cloud computing to help deliver their management needs. Unlike some other recent technological innovations, cloud technology is already delivering the results.
Hunter Lowe from Select Hub emphasizes this,
Ask a supply chain executive about cloud computing, and they only want to know if it can deliver more speed, scale and accuracy. None of them care about the technology; all they want are results. Cloud applications and platforms are the growth catalysts that will keep improving supply chain performance…
This week's article by Morai Logistics highlights 5 key ways in which clouds are making supply chain management better.
Flexibility
One of the most important things a modern day supply chain needs is the ability to adapt and grow. Not only that, but be responsive to the forces influencing it. By taking a cloud-based approach, managers gain access to easy scalability. Since clouds are hosted on the internet, they have no physical limitations placed upon them. What this means is supply chains can shrink and expand according to what's required of them.
Low-Cost
Cloud technology, in comparison to the alternatives, is a fairly cost-effective avenue for supply chain management. First of all, it generally has an affordable installation fee, even for smaller businesses. Moreover, the subsequent costs associated with it are flexible due them being subscription fees that vary depending on the package a company selects.
In contrast, management softwares can have large implementation costs and be difficult to build upon. Not only that, but cloud's save companies money down the line as well. By being able to host the latest and greatest technological advancements, cloud's can make previous operational procedures cheaper via machine learning and automation.
Secure
This might be surprising to some, given the concerns about cloud-based security. However, it's becoming increasingly clear that it's not clouds themselves that are typically a security concern, it's the practices around using them. As Gartner reported earlier this year,
Gartner estimates that the majority of cloud security failures will be the fault of the customers through 2023.
Gartner's Peter Firstbrook further broke this down,
Organizations must invest in security skills and governance tools that build the necessary knowledge base to keep up with the rapid pace of cloud development and innovation.
With that in mind, with the necessary investment and skills, data security on the cloud is not only not a liability, it's actually a strength.
Easy Integration & Connectivity
Supply chains today can be very large and unwieldy. Consequently, it's critical that the systems used to manage them can tie together all their disparate parts. This requires systems with visibility, connectivity, and the ability to integrate the various networks that make up the supply chain.
Cloud computing is such a system. It allows for fast integration, can host a variety of different softwares and networks, and enables all this in real-time. Furthermore, as a result of being online, the cloud can keep all parties in a supply chain up to date on its latest developments.
Accessible
Finally, the concern with any new technology, especially one that will be as foundational as a cloud, is how complex it is. In turn, how this complexity might be a barrier to easy use. There needn't be any such concern with cloud-based approach however. As an article from Supply Chain 24/7 explains,
In addition, there are numerous efficiency benefits, including simple and intuitive user experience, quick access to accurate and timely analytics, social collaboration tools, and much more – all of which can be accessed anywhere, at any time, and from virtually any device.