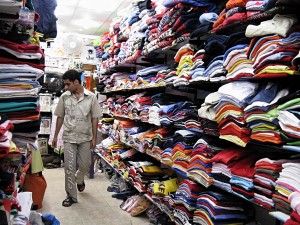 With recent news talking about the current controversy surrounding the Rana Plaza tragedy in Bangladesh, this week we'd like to focus on the retail industry as a whole and explore what is currently happening and how supply chain and logistics ties into all of the news trends. So we've been motivated to write a monthly post on the trends.
A Challenge for Physical Stores to Remain Relevant
Ever since the development of the Internet the concept of online retail, or e-stores, have been present and has been developing at a relatively rapid rate. Physical stores work to compete with online retail sites but also have to work with integrating online retail as a part of their services as well.
Physical stores have the advantage of giving consumers the opportunity browse, try on or try out, and purchase items on the spot (all without the added cost of shipping!). This doesn't seem to be enough as certain sectors in the retail industry suffer big blows from the major online retailers. Case in point: Amazon and the book store crash that happened a couple of years ago. That's not to say the physical stores in some sectors have merged beautifully with e-commerce, apparel retail being one of them.
So how does online retail tie in to the supply chain process? Well, to start it has been a great influencer in the growth companies, which in turn has led to analysis in a company's manufacturing and supply chain strategies. We're going to focus on clothing and apparel in our case study below to see how other factors have affected how manufacturing and supply chain is changing:
Case Study: Apparel Retail
In the world of logistics, there is an incredible amount of complexity that goes into getting your product from a factory to store shelves or your doorstep. The above-mentioned tragedy in Bangladesh has stimulate the European Union to press for Bangladeshi authorities to immediately initiate international labour standards. Furthermore, agreements with the International Labour Organization (ILO) have proposed short-term and medium-term steps to improve labour conditions.
These current attempts stem from consumers now wanting companies to be more transparent with regards to their supply chain. While the move to create better conditions for offshore workers are underway, companies in apparel retail are creating ways to take advantage of this as a marketing strategy. One great example is Planet Money, which is an online retail store that sells shirts that tells the story of its creation. It takes you on the journey from being made in Bangladesh to being brought to your doorstep.
We hope you enjoyed this quick glance at the retail industry. Stay tuned for next month when we feature another industry and give you a quick breakdown of another interesting industry sector for the logistics and supply chain industry. If you're interested in the role we play in logistics, feel free to check out our services. Also, we're social on Twitter so don't hesitate to give us a shout and let us know how we're doing!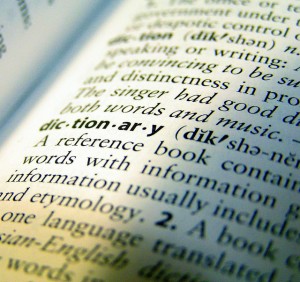 Hello everyone! We're going to start a series where we end each month with a glossary of some logistics key words for those of you that are outside of the logistics world. We're kicking new monthly blog post off with some basic terminology that is currently important to know with regards to logistics and supply chain news this week:
Offshoring
Definition: the process by which one uses an outsourcing service provider located in a country other than where the client is located.
This is currently a hot topic today especially considering the controversy surrounding the Rana Plaza tragedy in Bangladesh. While sweat shops have always been an issue when it comes to offshore manufacturing, consumers are now becoming more and more demanding of supply chain awareness. Western suppliers are currently faced with the challenge to keep their supply chain less sweat-shop and more fair-trade.
Nearshoring
Definition: A term coined as sort of the opposite of offshoring, where companies look to find an outsourced service provider located closer to the country of origin or within the country itself; usually in a move to solve current supply chain issues such as cost-cutting.
Nearshoring is currently a hot topic as big companies are thinking about (and some are already) making a move to bring their manufacturing closer to home. With the current difference in pricing lowering in North America (the US and Mexico specifically), the pricing power of Chinese offshoring is constantly diminishing. Meanwhile, American companies are looking to Mexico to solve their supply chain needs.
Tracing and Tracking
Definition: These two go hand-in-hand. It is used in the logistics industry to refer to the process by which shipment movements from origin to destination are recorded and monitored.
This term is relevant to current trends because as we mentioned in one of our previous blog posts, creating a more synchronized and efficient way to do tracking and tracing is extremely beneficial to the logistics industry. Not only can an improved system reduce errors along the supply chain, it can also make it harder for criminal activity along the supply chain (both cyber and real-world) as well as reduce costs! The current development for tracking and tracing to look out for is Radio-Frequency Identification or (RFID).
SOP: Standard Operating Procedures
Definition: a collection of documents, or manuals, that outlines how and organization carries out their activities and procedures. In the world of logistics, this is the guideline for how the operations in the supply chain should be executed.
This is currently a hot topic as the demand for cost-cutting in many product-based industries are looking to their logistics and supply chain to find solutions. For example, the recent recession has caused a conundrum in the restaurant industry as consumers demand higher quality food at lower prices. And now Standard Operating Procedure visibility is now something that supply chain executives in the restaurant industry are attempting in order to meet the demands of consumers so that the end product results in better quality food at the same (or lower prices).
And this wraps up our first month of blogging at Morai Logistics! We really hope you've been enjoying our posts so far and we hope you have a stellar weekend. To keep up with our posts, and to see other content related to logistics and supply chain don't hesitate to follow us on Twitter or subscribe to our blog! If you're interested in what we do as a company, feel free to check out our services. Looking forward to seeing you in June!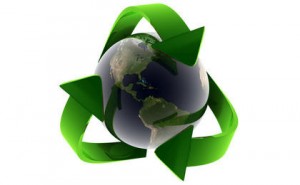 As mentioned in our last blog post, the logistics industry is currently trending with green and sustainability initiatives. Research from PwC has already shown that 42% of supply chain executives rank sustainability as highly important to their companies, and 67% agreed that supply chain sustainability will be even more important in the future. Apart from the notion that these projects not only attempt to reduce the potential damage to our ecosystem (via carbon footprint reductions, etc.) and promote the notion of fair trade, there are more interesting factors that also stimulate this move.
One of them is that there are indeed hints at cost-savings in the supply chain for the future. We mentioned before that companies are not only talking about nearshoring, but have already attempted to bring their supply chain 'back home.' This is due to the fact that recent trends have shown that China is losing its pricing power as the US and especially Mexico move to match China by 2015. Though this trend may require some watch as some industrial real estate investors have recently made a move to target logistics property in China. Another major factor is the increase of awareness campaigns in the logistics industry. Research by Smith & Associates shows that mobile technologies and social media are becoming important influencers in the supply chain world, suggesting that this is a contributing factor behind the current trend.
This week we're going to highlight some of the sustainability initiatives that we thought to be interesting and worthy of mention, starting with a cool cloud-based project:
Enterprise Sustainability Platforms
Backed by three PhD environmental scientists and policy analysts, the EcoShift development team has created a cloud-based solution to help companies find out more about their suppliers' sustainability information. How it works is that buyers can analyze supplier sustainability information and risk while suppliers have access to a dashboard to see where their sustainability efforts rank compared to industry peers. This information allows buyers to see who the sustainable suppliers are. Suppliers, on the other hand, get access to information on how to improve their own efforts.
Green Warehouse Projects
Warehouses consume quite a bit of energy. Apart from being a cost-saving initiative, they also lessen the harm that high energy consumption does to the environment while gaining respect from customers and the community.A great post by Maida Napolitano over at Supply Chain 24/7 offers a great summary highlighting some great attempts. Warehouse power initiatives are now attempting to have 'net-zero' buildings; a move to generate as much energy as it uses up over a year. This leads to companies in the industry investing in solar- and wind-powered technology for their warehouses. Another noteworthy attempt to reduce power usage is by having a 'smarter' warehouse. These typically consist of an energy management system that uses submetering to monitor equipment energy use and performance. These efforts, combined with energy saving fans, lights, etc. showcase a real attempt at a green warehouse.
Logistics and Supply Chain Awareness Campaigns
As mentioned above, mobile technology and social media are becoming more and more important to the world of logistics and supply chain. Efforts to show awareness through campaigns such as the UPS 'We Love Logistics' campaign shows not only that awareness can lead to better business, but also that people are indeed actually interested in finding out more about the logistics industry as a whole. One recent noteworthy campaign is Starbucks' Behind the Scenes campaign. With a supply chain that spans more than 19 countries, they definitely do a good job showing how interesting it is to start from where they get their cocoa beans to serving you that steaming cup of coffee.
While there are other efforts that could be made of note, these three examples are offer a great insight into how the logistics and supply chain industry are trying to provide a clean, green business. It is nice to see that these attempts are trending because it shows that companies are becoming more and more concerned about the environmental factors of their supply chain process.