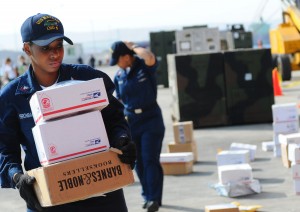 The findings of the 24th annual 'State of Logistics' report by Penske Logistics was released by the Council of Supply Chain Management Professionals (CSCMP) this week during their Annual Global Conference. While we've been a majority of articles suggesting that the outlook for the future of the logistics and supply chain industry is 'slow growth.' This is based on reports from the previous years' showing relatively slow growth since the recession of 2007-2009.
This week, we've decided to focus on a more positive outlook from the results of the report by looking at a couple of strategies for companies to manage their companies to a more successful outcome in the coming years.
1 – Continue Planning to do More with Less
Rosalyn Wilson, the author of the 'State of Logistics' report states in her presentation this past Tuesday that since the great depression that the strategy has been to "do more with less." In a continuation of previous years' results, it seems that the 'new normal' in the logistics and supply chain GDP growth rate is between 2.5-4%.
She warns that these are due to higher unemployment levels and slower job creation and consumers are also more risk-averse. But this is not necessarily the case for all companies. The rise in e-commerce has changed the way inventory is distributed and managed. Also, new technologies are underway that can severely cut costs with regards to supply chain aspects like tracking and tracing (e.g. see RFID).
It seems that the solution is to keep companies light and to keep risk low for bigger companies. This is reflected in some good news for those in the 3rd party logistics sector. The report showed that third-party logistics has risen in revenues by 5.9% in 2012 as companies start to realize the value of outsourcing their logistics.
2 – Maintain Sustainability Strategies
In the realm of cost-cutting strategies, there is a great deal of promise in continuing to explore sustainability strategies in order to keep costs low throughout the supply chain. As discussed in a previous blog post, sustainability strategies have the primary motivation of being better for the environment. Strategies like relying on solar and wind power, as well as other green warehouse strategies (e.g. 'smarter' warehouses that control lighting and temperature, etc.) as a move to create a 'net-zero' warehouse have the added benefit of cutting costs in the long-term.
If this report is right to suggest that the logistics industry growth is going to be a sluggish one, this works out to be a great investment strategy for the long term as companies prepare have needed to rely on creating new sites. This was to accommodate for the fully absorbed warehousing capacity of 2012, which created a 7.6% increase in warehousing costs. Building better warehouses from the start seems to be the direction to head in for new construction projects.
3 – Focus on Education and Staff Retention
There is also a worrying report that there are several holes that will need to be filled in the ensuing years for the logistics industry. The results from the report show a growing need for companies to rely on part-time workers as opposed to adding new full-time staff. But as a long-term strategy, this might not be the smartest plan. Staff retention is something that the industry needs at this moment as a growing proportion of staff are looking to be on their way to retirement.
Furthermore, there is a need for people to fill certain positions along the supply chain that have been well-known for a while. For example, truck drivers have been shown to have the fewest potential workers trained to fill them. The results from the report have continued to reflect this, showing that 17% of the current driver population is less than 35 years of age while the staggering majority is on their way to retirement.
Companies are going to need to introduce the idea of logistics to the masses earlier on, there is still a lack of awareness of the logistics industry as a whole and it seems that in order to fill these positions, education is the way to go. There is some promise though, as new trends in higher education have seen the gap in lack of programs dedicated to the logistics and supply chain industry and have already piloted degree programs out in both the undergraduate and masters level. There are also initiatives to reach the high-school population as well!
A slow growth is not necessarily bad news, growth is still growth. US logistics costs rose to $1.33 trillion which is a 3.4% increase from last year. People will always need logistics services as global demand in getting products where they need to be continues to rise. The outlook for these companies should be a positive one and the spirit should be to rise to the challenges, hopefully to come out on top!
If you liked this blog post, why not subscribe to our blog? If you're interested in what we do as a 3rd party logistics provider, don't hesitate to check out our services. We're also in the twittersphere, so give us a follow to get the latest logistics and supply chain news! We'll catch you next week!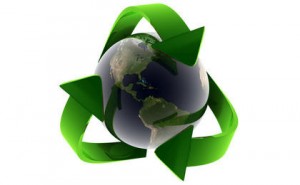 As mentioned in our last blog post, the logistics industry is currently trending with green and sustainability initiatives. Research from PwC has already shown that 42% of supply chain executives rank sustainability as highly important to their companies, and 67% agreed that supply chain sustainability will be even more important in the future. Apart from the notion that these projects not only attempt to reduce the potential damage to our ecosystem (via carbon footprint reductions, etc.) and promote the notion of fair trade, there are more interesting factors that also stimulate this move.
One of them is that there are indeed hints at cost-savings in the supply chain for the future. We mentioned before that companies are not only talking about nearshoring, but have already attempted to bring their supply chain 'back home.' This is due to the fact that recent trends have shown that China is losing its pricing power as the US and especially Mexico move to match China by 2015. Though this trend may require some watch as some industrial real estate investors have recently made a move to target logistics property in China. Another major factor is the increase of awareness campaigns in the logistics industry. Research by Smith & Associates shows that mobile technologies and social media are becoming important influencers in the supply chain world, suggesting that this is a contributing factor behind the current trend.
This week we're going to highlight some of the sustainability initiatives that we thought to be interesting and worthy of mention, starting with a cool cloud-based project:
Enterprise Sustainability Platforms
Backed by three PhD environmental scientists and policy analysts, the EcoShift development team has created a cloud-based solution to help companies find out more about their suppliers' sustainability information. How it works is that buyers can analyze supplier sustainability information and risk while suppliers have access to a dashboard to see where their sustainability efforts rank compared to industry peers. This information allows buyers to see who the sustainable suppliers are. Suppliers, on the other hand, get access to information on how to improve their own efforts.
Green Warehouse Projects
Warehouses consume quite a bit of energy. Apart from being a cost-saving initiative, they also lessen the harm that high energy consumption does to the environment while gaining respect from customers and the community.A great post by Maida Napolitano over at Supply Chain 24/7 offers a great summary highlighting some great attempts. Warehouse power initiatives are now attempting to have 'net-zero' buildings; a move to generate as much energy as it uses up over a year. This leads to companies in the industry investing in solar- and wind-powered technology for their warehouses. Another noteworthy attempt to reduce power usage is by having a 'smarter' warehouse. These typically consist of an energy management system that uses submetering to monitor equipment energy use and performance. These efforts, combined with energy saving fans, lights, etc. showcase a real attempt at a green warehouse.
Logistics and Supply Chain Awareness Campaigns
As mentioned above, mobile technology and social media are becoming more and more important to the world of logistics and supply chain. Efforts to show awareness through campaigns such as the UPS 'We Love Logistics' campaign shows not only that awareness can lead to better business, but also that people are indeed actually interested in finding out more about the logistics industry as a whole. One recent noteworthy campaign is Starbucks' Behind the Scenes campaign. With a supply chain that spans more than 19 countries, they definitely do a good job showing how interesting it is to start from where they get their cocoa beans to serving you that steaming cup of coffee.
While there are other efforts that could be made of note, these three examples are offer a great insight into how the logistics and supply chain industry are trying to provide a clean, green business. It is nice to see that these attempts are trending because it shows that companies are becoming more and more concerned about the environmental factors of their supply chain process.