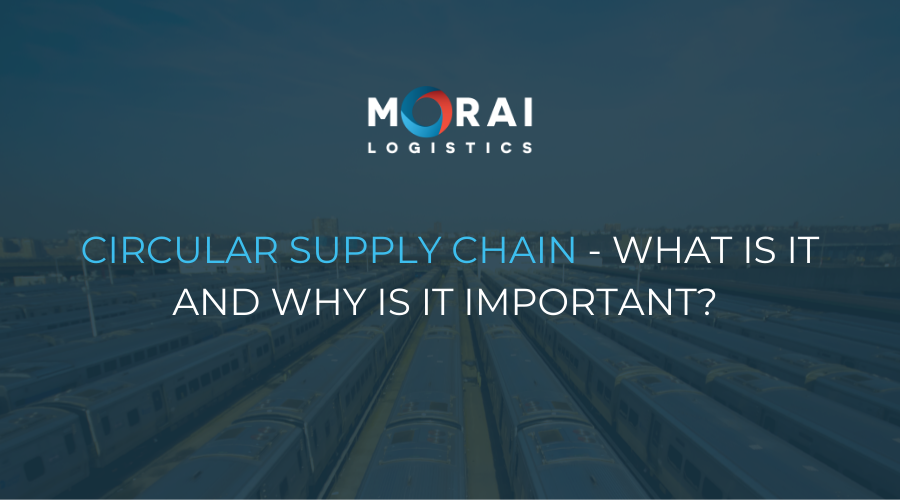 With companies putting greater emphasis on sustainability than ever before, it's critical to understand what a circular supply chain is and how it functions. 
Today's supply chain is one that caters its practices and operations to customer demands as precisely possible. In turn, few things rank more highly on the list of customer concerns than sustainability. Not only that, but the need for sustainability is also being driven forward by governments around the world, with numerous penalties and incentives for companies that are more or less compliant with their regulations and guidelines. As such, companies are quickly making a transition to 'green' supply chains. Supply chains that are less wasteful, use materials that are recyclable, leave a smaller carbon footprint, and more.
However, making that transition is far from easy and requires a holistic change in the way that supply chains are operated and managed. Essentially, companies need a new operating model. This is where the concept of a circular economy and circular supply chain comes into play. These concepts mark a paradigm shift; a novel way in which companies can design their supply chains for sustainability going forward.
This article by Morai Logistics explains what a circular supply chain is, how it works, and why its significant.
What is it?
A circular supply chain is a supply chain that is geared around reusing its ostensible waste materials as well as its returns. It aims to take these materials and returns and convert them into new products that they can sell once more. Thus, it marks a shift for supply chains. A shift in which waste as its traditionally known no longer exists or is kept to a bare minimum. Naturally, this also means near-perfect sustainability.
An article by Trade Ready elaborates further on the nature of circular supply chains and what they look like,
A circular economy is alternative to the traditional linear economy (make, use, dispose) in which we keep resources in use for as long as possible, extracting the maximum value while the product is in use. When the product has reached the end of its life-cycle, then core materials are recovered and regenerated. The circular economy is waste-free and resilient by design.
Why is it Important?
It is a new model for supply chains because, by its very nature, it fulfills a need companies are desperately trying to meet. That being the above mentioned need for sustainability. It flips many previous intuitions on their head. In a circular supply chain, there's value in waste. Where waste is normally seen as a source of weakness, a circular economy makes it a resource. A resource that'll translate into more products.
Moreover, its not only a forward-thinking model in terms of its outcomes, but also in its management. Crucially, it marks another step towards the marriage of technology and supply chain practices, as digitization is key in enabling a circular supply chain. With that in mind, perhaps the next big thing in supply chain technology could be an all-encompassing system that enables companies to 'go circular" as currently they have to adopt several technologies to do so.
A recent post by Supply Chain Digital emphasizes both the points above,
"The circular economy creates an ecosystem of materials," commented Sarah Watt, senior director analyst with the Gartner Supply Chain practice. "What was previously viewed as waste now has value. However, those ecosystems are complex and include many interdependencies and feedback loops. Digital technology has the potential to provide visibility and enable improved decision making when it comes to raw materials and services"…study showed that there is no 'all purpose technology' that will enable an organisation to develop a circular economy, it is a combination of technology that leads to this.