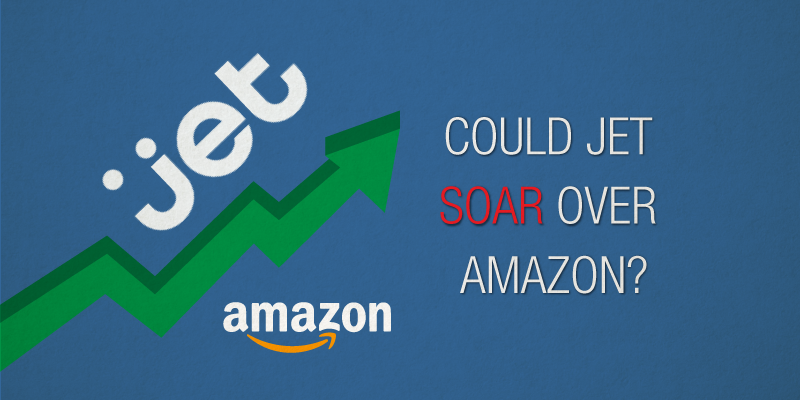 Ever since Amazon made it big on the e-commerce market over 20 years, there have been countless competitors, start ups, and imitators that have tried to take a piece of the trillion dollar plus pie.
Enter Jet.com, a new start-up by Marc Lore (former founder of Diapers.com) which aims to be a blend of Costco and Amazon. Costco with its membership benefits, and Amazon with its selection of goods.
What is Jet?
Jet.com is the brain child of Marc Lore, who has something of a history with Amazon. Prior to Jet, Lore was the co-founder of Quidsi, the parent company of a family of websites as Diapers.com and Soap.com. In 2011, the company was sold to Amazon for whopping $545 million. After the sale, Lore worked for Amazon for two years before heading for other pastures.
Lore's goal for the budding company is ambitious. Jet is projected to incur heavy losses until 2020, by which point Lore expects the company to sell $20 billion worth of products annually " a threshold he expects to hit by 2020. Only Amazon, eBay Inc. and Apple Inc. have higher online "gross merchandise volume" in the U.S", writes this Wall Street Journal article, quoting analyst Matt Nemer:
Membership fees will be Jet's sole source of profits, since it says it will relentlessly undercut rivals on product prices and offer free shipping on orders of more than $35 and free returns. Overhead expenses alone are expected to climb to about $150 million a year
As for Jet.com business model, it requires a $50 annual membership. With it, customers would be able to buy diapers, cleaning supplies, sporting goods and more.
This article on CNNMoney goes into detail as to what the service offers and doesn't yet offer:
It costs $50 a year to join. That's slightly less than a Costco membership, and half the price of Amazon Prime.
Like Amazon and Costco, Jet allows individual retailers to sell products through its platform.
You can buy anything from groceries and appliances to furniture, books, clothing, and gadgets on Jet.
On average, Jet says you can expect to save $150 per year.
Discounts are applied based on a few factors.
Shipping and 30-day returns are free for orders over $35..
Deliveries arrive in two to five business days
Jet currently doesn't offer same-day delivery service.
Jet offers a rewards program
Jet will only serve customers in the U.S.
Although Jet has incurred heavy losses, and projects to continue incurring heavy losses, it has still managed to obtain the highest valuation ever among e-commerce start ups according to an article in the Wall Street Journal. At the time of writing this article, Jet has managed to raise $225 million in capital.
Jet's Projected Path to Success is Not Without Obstacles
Of the 10 million products listed on their, only 25,00 are from Jet's own warehouses. The rest of the items are bought from other companies and then shipped directly to the customer, which is expensive for Jet as it often ends up paying high shipping costs plus any difference between its advertised price and the amount charged by the outside website.
Also, it's business plan to undercut all its competitors is something to be cautious about as even e-commerce giant Amazon with all its volume, generally loses money.
Despite these barriers, its hard not to get excited about what Jet promises to customers. Who doesn't want cheaper goods?
The articles linked to in this post admit that there are already things about Jet that should at least give way to at least cautious optimism about the company.
That's it for us this week! If you liked this blog post, why not subscribe to our blog? If you're interested in what we do as a 3rd party logistics provider, don't hesitate to check out our services (as expressed above, we are very pro finding you the lowest total cost!). We're also in the twittersphere, so give us a follow to get the latest logistics and supply chain news!