.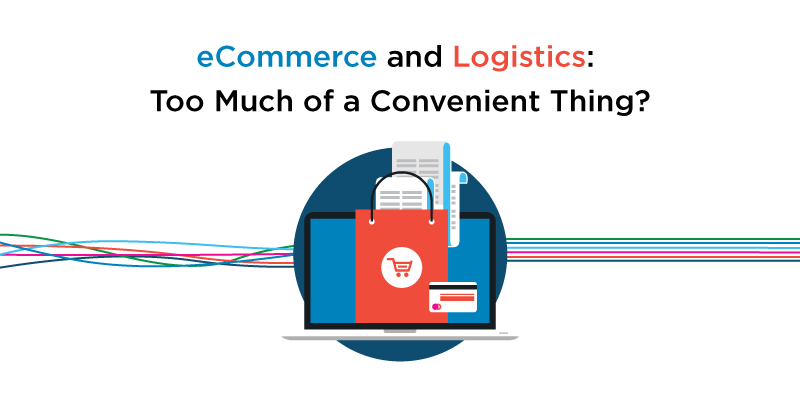 E-commerce giants are turning to brick-and-mortar stores to supplement their continued growth trajectories. Could this mean the e-commerce market is too saturated?
To say that online shopping and e-commerce has boomed in the last decade would be a gross understatement. In 2014, retail e-commerce sales worldwide were 1.3 trillion U.S. dollars. That number rose by 954 billion as of this year and is estimated to hit nearly 4 trillion by 2020. However, despite the impressive numbers, there seems to be a shift in strategy amongst the titans of the booming online retailer industry.
A few weeks ago, Reuters reported that Chinese e-commerce giant Alibaba had announced plans to move into the physical realm of brick-and-mortar stores. The move is a strange one for the company given that until now, its made $392 billion through digital sales alone.
Alibaba's American counterpart, Amazon, has made similar announcements. Its recent purchase of Whole Foods and unveiling of an automated physical store late last year indicates the company is already on a similar trajectory.
The question to ask is why is this trend happening. Reporter Robyn Mak, who broke the Alibaba story, suggests that its because the retail e-commerce market is reaching its limits for the industry titans.
Alibaba's New Strategy—Invest in Old Models
According to the Reuter's article, Alibaba founder and executive chairman Jack Ma, has outlined the following plan for the company:
The company will upgrade existing physical shops in partnership with established retailers.
The company will also build its own stores from the ground up.
Continued support for "Hema", Alibaba's own supermarket chain where can customers buy and have groceries delivered. Some stores even allow customers to choose fresh produce and have cooked in-store.
Explore a similar Hema strategies for clothing.
Hema has been especially successful for Alibaba so it makes sense for the company to increase investment. As Robyn Mak stated:
The attraction for existing retailers is a chance to boost their notoriously low margins by tapping into Alibaba's technology and platforms to manage inventory, supply chain, and logistics. Stores can also benefit from using the tech giant's algorithms to analyse shopping habits and by moving to cashless checkouts, powered by Alibaba's payments affiliate […] The e-commerce group boasts that sales per unit area at Hema are up to five times higher than a traditional supermarket
e-Commerce Around the World
The potential windfall profits that could be made through e-commerce has led to many new online businesses. In fact, there was an estimated 12 to 25 million online stores worldwide according to a 2014 study.
Most of that money trades hands in North America, followed by Europe and then China.
The world of ecommerce is dynamic and has opportunities for innovative new start-ups. At this point, Amazon and Alibaba might be too big to grow further.
Currently, 85% of China's retail spending happens in brick-and-mortar stores. So while Alibaba is starting to stagnate in its online sales, it can continue its expansion into physical markets.
As mentioned earlier, Amazon has already started on this path. They invested $13.7 billion to acquire and rebrand the Whole Foods Market chain.
Balancing the Pace of Technology and Consumer Demand
As more people go online to do their shopping, the e-commerce market will continue to grow. Alibaba and Amazon are in the process of developing developing new strategies. But because of the demand in ecommerce, new avenues need to be explored for the industry titans. This won't mean either company will give up any ground online. Instead, each has its own plan to expand past the digital store.
If you liked this blog post, why not subscribe to our blog? If you're interested in what we do as a 3rd party logistics provider, don't hesitate to check out our services (as expressed above, we are very pro finding you the lowest total cost!). We're also in the twittersphere, so give us a follow to get the latest logistics and supply chain news.