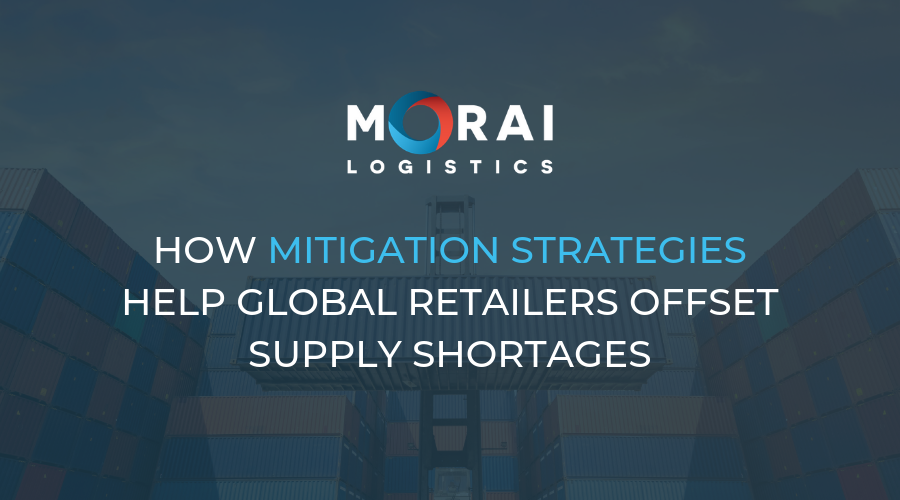 Organizations within the retail industry should implement mitigation strategies into their supply chain to offset potential risks such as supply shortages.
In a press release published by Air Cargo News, global retail leader, Adidas, 'turns to airfreight to mitigate supply chain shortages'. Reports from the first quarter showed that product shortages had impacted revenue. This caused the company to seek alternatives to their supply chain. In the case of Adidas, their chief financial officer stated that using airfreight will help ensure supply in the second quarter.
Omni-channel solutions are implemented by supply chains to help improve efficiencies and lower cost. By using a tactic that involves support from a variety of modes of transportation, supply chains are able to offer optimized solutions. However, the switch to airfreight made by Adidas is a mitigation strategy used to offset supply shortages. In addition to such shortages, there is a myriad of other consequences that may result from a lack of proper planning.
To combat an ever-changing global market place, research from the Global Journal of Flexible Systems Management, consider mitigation strategies to be highly important. When a retail company fails to set appropriate strategies to mitigate upstream barriers, there can be significant consequences to the bottom line. This article by Morai Logistics aims to identify four important components to an effective mitigation strategy.
Risk of Supply Shortage
The retail industry contributes significantly to the overall profit of the global economy. According to Statista, by 2020,  the global retail market will reach '28 trillion U.S. dollars'. Mitigation strategies become important when supply shortages begin to impact generated revenue. Research identifies a variety of barriers that can implicate the supply of a product, including:
Poor infrastructure
Shortage of skilled labour
Lower productivity of workers
Relationship management issues
Supply material defects
All of these barriers can cause major consequences to the bottom line. Therefore, creating appropriate mitigation strategies should be a top priority. They may not always be consistent depending on the risk(s) that directly impact a business or organization. Let's explore two strategies that help mitigate risks within the retail and apparel industry.
Planning Efficiency
Research conducted on the impact of 'supply-side' barriers in global apparel supply chain', identify planning to be an important strategy. This strategy specifically targets impacts from problems association with product planning.
Technology is playing a helpful role in enabling organizations and supply chains to design and create predictive tools. Morai Logistics has discussed the benefits of predictive analytics in foreseeing possible patterns in barriers that may arise. This is helpful when tactfully looking at dips in supply. In order to maintain transparency with customers and avoid harmful impacts from poor customer service, planning efficiency is important.
On-time delivery
Customer satisfaction should be a main focus when identifying and creating mitigation strategies. Customers are the main contributor to revenue into the business. Today's global retail marketplace is reliant on both bricks and mortar and online shopping customers. On-time delivery has become an important focus for organizations looking for a competitive advantage. Therefore, making a commitment to meet lead-times will help maintain and improve customer satisfaction.
Supply chains must consider risk in order to take a proactive approach to avoiding consequences that may arise due to supply barriers. By outlining and implementing mitigation strategies, an organization can improve efficiencies, commit to on-time delivery and ensure complete customer satisfaction.