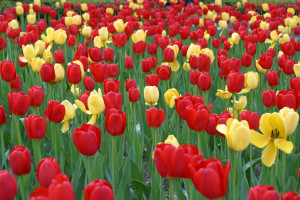 Have you ever wondered how flowers arrive at your doorstep? Flowers are an iconic symbol and even something as simple as a rose can have several different meanings behind the gesture of giving someone on. For example, whether or not you give one or a bouquet, and even the colour(s) you pick matters. Flowers can even be part of a grand gesture, like the Canadian Tulip Festival where the Dutch government sends 20,000 tulips to Canada every year (10,000 from the Royal Family and 10,000 from the Dutch Bulb Growers Association) due to Canada-Netherlands relations in WWII. Since Mother's Day is this weekend (at least for Canada and the United States) we thought we would focus on the logistics of flowers, both in how flowers arrive to the flower shops these days as well as how flowers arrive at your doorstep.
Rising Freight Costs and Flower Shop Woes
Have you ever wondered where these florists get their flowers? Well, they're not just grown in the back! In fact, even though traditionally flowers have come from local sources within the community (i.e. nearby flower farms), these days they can come from anywhere. In an interview with Jim McCann – the owner of 1-800-flowers.com – on Bloomberg, he mentions that 80% of the flowers in the West come from Colombia now because of a free-trade agreement that allowed thousands of different Columbian products, flowers included, tariff-free entry into the American market. This in contrast to a couple of years ago when 75% of flowers were supplied locally/domestically.
The difficulty in flower logistics is that, while they are a beautiful gift, they are expensive and dead in a day. In fact, flower production in the US is going up because of rising freight costs. Many small businesses in general are affected. In Canada, for example, the cost of ground transportation has risen ~9.5% since February 2011. The preservation of flowers is actually much better these days due to improvements in the cold supply chain, with flower preservation doubling in just the past 5 years.
Getting Flowers to Your Doorstep
since the delivery conveniences of companies like Amazon, and the conceptualization and development of same-day delivery, consumers are all about the now. They want their products, and they want it ASAP (and it has to be cheap!). Flowers are no different, the biggest strategy that florists have when it comes to high-demand periods like Valentine's Day and Mother's Day is partnering with local florists to handle product orders.
And with that, we'd like to leave you with how much the flower industry is worth on Mother's Day: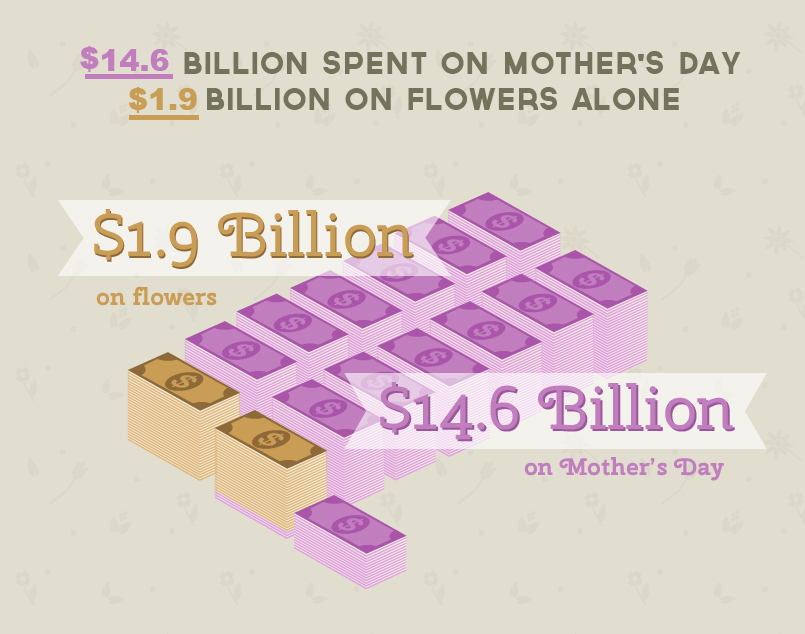 That's it for us this week! If you liked this blog post, why not subscribe to our blog? If you're interested in what we do as a 3rd party logistics provider, don't hesitate to check out our services (as expressed above, we are very pro finding you the lowest total cost!). We're also in the twittersphere, so give us a follow to get the latest logistics and supply chain news!