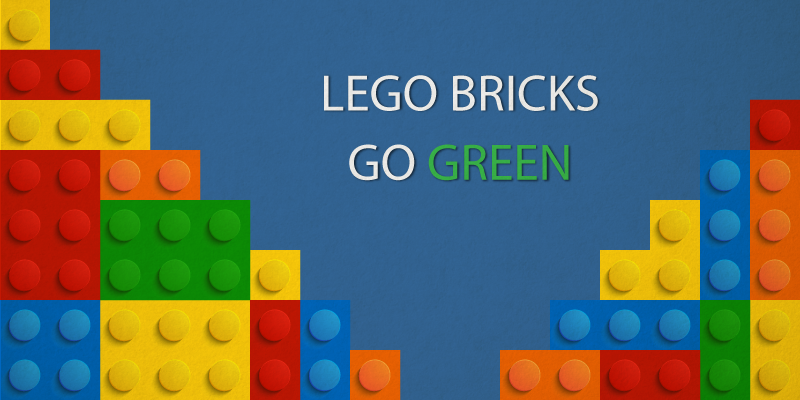 The Lego Group, the privately-held Danish makers of Lego, have recently announced that they taken steps have towards reducing their product's carbon footprint.
According to a news report by the Curbed, Lego is investing $150 million in research and development over the next 15 years.
This article from RealtyToday.com provides more information,
In addition to establishing a new facility that's dedicated to the cause, the company will be hiring a team of 100 employees to develop a new environmentally-friendly 'recipe' for the Lego toy, they would be seeking to hire a range of scientists for the project, including chemists, materials specialists, engineers, and parts designers
The company's aim is to ultimately move away from the (acrylonitrile-butadiene-styrene) plastic materials that they have been using in their toys, and instead make its iconic plastic building blocks better for the environment. While Lego will remain plastic and still look the same after all of this is over, oil won't be used to make them.
At present, according to news reported by the Cen Acs.Org, Lego currently uses 77,000 metric tons of raw materials to create more than 60 billion Lego.
Building Towards a Sustainable Tomorrow
Although Lego is only one brand that moving toward being more environmentally friendly, the cultural presence and thus its ability to influence other companies towards more eco-friendly manufacturing cannot be understated.
Lego have been around in their earliest incarnation since 1949. From pop culture franchise themed sets, museum housed art exhibits, to a Lego constructed fully-functional car, the famous plastic bricks have played a large role in capturing the imaginations and free time of millions of children and adults alike.
Just last year, Lego had a powerful impact on the cinema world with the runaway success with both critics and audience with their The Lego Movie. This means that no matter the cause, Lego will have a very visible impact in any venture it takes on.
Being Green Isn't Just for the Small and Stackable
Lego isn't the only company that is moving toward being as eco-friendly as they can be.
There are many advantages that are to be gained. According to an article on Chron, they are:
Public Relations
Cost Savings
Healthier Workplace
Tax Credits
Consumer Demand
A quote by Roar Trangbaek, press officer for Lego Group, in a online publication by Atten.com, described the green move as a "logical" way to help improve the environment as a company.
"You could say that it's a logical place for us to find a way of reducing our environmental footprint," Trangbaek said. "If you look at our CO2 footprint as a company, the majority of our impact comes from offscreen activities—basically what happens before we receive any raw materials in our factory … We're looking at every opportunity out there that's more sustainable".
As 2015's "World's most powerful brand", Lego's move toward greener bricks will hopefully be the building block necessary to encourage other popular manufacturers toward environmentally-friendly products.
That's it for us this week! If you liked this blog post, why not subscribe to our blog? If you're interested in what we do as a 3rd party logistics provider, don't hesitate to check out our services (as expressed above, we are very pro finding you the lowest total cost!). We're also in the twittersphere, so give us a follow to get the latest logistics and supply chain news!