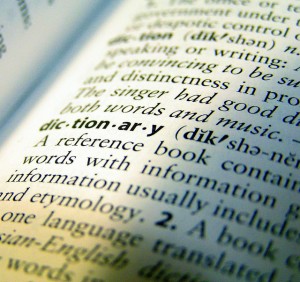 Our mission to provide little tidbits on the vast library of logistics terminology month by month continues! We love to educate those who are interested in logistics to know more in manageable chunks. This month's Logistics Glossary Week post is on food logistics. What kind of terminology along the supply chain are used when transporting goods? This post on food logistics terminology is going to focus on regulating edible perishable goods.
Food Logistics – Part I
One of the main challenges for companies that have to deal with food transport is ensuring that the food coming from the origin stays fresh throughout its journey to its destination, no matter what the distance. On top of that, these perishable food items also have to arrive with enough time to be on store shelves and stay unspoiled for a particular amount of time to be bought and consumed by customers. Below are some terms that are commonly used in food logistics related to maintaining a level of standard (from origin and throughout the supply chain) for food once it hits the store shelves.
Food and Drug Administration (FDA)
Definition: The Food and Drug Administration, or FDA, is an agency of the United States Department of Health and Human Services. The FDA serves to protect and promote public health of food safety, pharmaceutical drugs (both prescription and over-the counter), as well as various other consumable goods like tobacco products, medical and veterinary products and devices, etc.
Every country has their own set of rules and regulations (e.g. the Canadian Food Inspection Agency enforces Canadian Food and Drug Regulations) and it is important to consider these as a logistics company as some differences can alter how a product should be transported and handled. This is why when doing food-related cross-border logistics, it is important to be aware of these governing bodies and their regulatory requirements.
Standard Operating Procedure (SOP)
Definition: Standard Operating Procedure, or SOP, in the general sense is a detailed written set of instructions for a process that must be followed to ensure standardization and compliance.
In the world of food logistics, the SOP of food is based on the type of food product and the recommendations of the governing body that regulates its best practices. This is important as it is the responsibility of companies that offer food or perishable edible goods to be able to ensure a consistent and desired outcome for the end consumer.
Hazard Analysis and Critical Control Points (HACCP)
Definition: Hazard analysis and critical control points, or HACCP, is a food safety system based on the principles of identification, evaluation, and hazard control. It is more of a systematic preventative approach to food safety, as opposed to a finished product inspection.
Time and Temperature Control for Safety (TCS)
Definition: Time and temperature control for safety food items, or TCS foods, are as the term suggest; food that needs time and temperature control to prevent a product from becoming unsafe due to biological hazards.
Food that is normally regarded as TCS foods are those that are high in protein, are moist, or are moderately to slightly acidic. Some regulating bodies recommend that these products be labeled.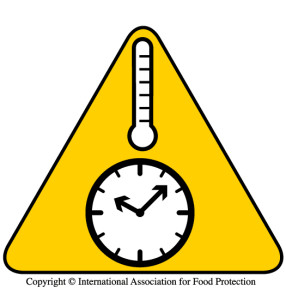 The above example is from the International Association of Food Protection and serves as a label for potentially hazardous food that requires time/temperature control for safety.
That's it for us this week! If you liked this blog post, why not subscribe to our blog? If you're interested in what we do as a 3rd party logistics provider, don't hesitate to check out our services (as expressed above, we are very pro finding you the lowest total cost!). We're also in the twittersphere, so give us a follow to get the latest logistics and supply chain news!