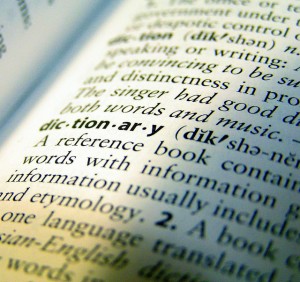 Welcome to our last Logistics Glossary Week post of the summer! This week we're focusing on the different modes of transportation for logistics and we're finishing with a look into the potential future of logistics with the introduction of a new, interesting mode of transportation!
Intermodal
Definition: In logistics terminology, intermodal simply means using two or more modes of transportation, usually this refers to truck and rail, but it can refer to any combination of different mdes of transportation. For example truck and oceangoing vessel.
Intermodal transportation is one of the most common ways goods are transported, especially when crossing borders or when transporting good for significantly long distances. Indeed, our biggest offer as a third party logistics provider is intermodal logistics services. News earlier this year suggested that the logistics industry is to experience slow growth over the next 5 years, but it seems that certain aspects of logistics are less affected. Chief Supply Chain officers look to 3rd party logistics providers and intermodal seems to be on the rise in certain parts of the world, for example Eastern Canada.
Truckload & LTL
Definition: We're grouping these two because they are essentially the same, but differ mainly in the size of shipment. When you think logistics, you normally think truckload transportation; moving full truckloads of freight from the point of origin to its destination. Less-than-truckload (LTL) transportation services consolidate and transfer smaller shipments of freight, usually through a network of terminals and rally points.
Trucking is what makes good move across the world. It is the standard for logistics, hence why you might think trucks when you hear the word logistics! Because this is one of the most in-demand mode of transportation for getting good from origin to destination, there is a huge demand for truck drivers. This is no truer that today, when the addition of e-commerce has created even more demand for trucking services. This increase in demand, combined with the aging trucking population (the average age is about 40, with 20% of the total population over 55), there is a real need to increase the tuck driver workforce in order to keep up with tomorrow's logistics demands.
Ocean and Air Carriers
Definition: Useful for global logistics, ocean and air carriers are what you would assume they are. They are cargo ships or airplanes that carry freight. Usually these types of transportation fit under intermodal logistics services because they tend to be combined with some form of ground transportation.
Drones
Definition: Also known as 'unmanned aerial vehicles' or 'unmanned aerial systems,' drones are best known for their military applications. They are aircrafts that can fly autonomously; they usually follow a set path from origin to destination using a form of GPS guide.
The development of technology has brought down the prices of drones to as little as $500-1000 USD. We found an article that takes a look at people in the logistics industry who have introduced the concept of drones as a means to transport goods. This could create a potentially hassle-free way that can transport goods speedily!
And that's all for us this week! Hope you have a great Labour Day Weekend! If you liked this blog post, why not subscribe to our blog? If you're interested in what we do as a 3rd party logistics provider, don't hesitate to check out our services. We're also in the twittersphere, so give us a follow to get the latest logistics and supply chain news! We'll catch you next week!