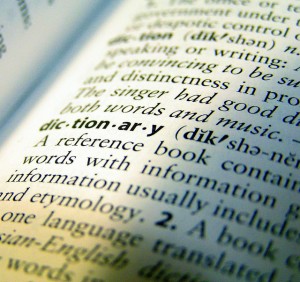 We're ending February with our monthly Logistics Glossary week post. This focus is on maritime logistics terminology. Maritime logistics is essentially what it sounds like; it is the part of the supply chain that is primarily involved in the maritime environment. So anything involving the sea or ocean!
Maritime Logistics Part 1
Egyptians are commonly credited to be the first recorded instance of maritime logistics dating back to 3200 BCE. Transportation in those days were primarily dependent on wind, and stayed that way until mechanized ships (i.e. using steam engine technology) were invented and developed in the mid-19th century.
Fast forward to today, we now primarily use a diesel based engine and maritime logistics is a booming business, with about 90-95% of international trade being carried onboard ships of some sort. This post will focus on the different shipping terms you hear in the maritime logistics world.
Maritime Logistics Management
Definition: Maritime logistics management is the part of logistics and supply chain that plans, implements, and controls processes in the maritime environments (i.e. ocean or sea transport). These processes include, but are not limited to, efficient and effective flow of goods, services, and other related information based on customer or client needs.
Liner Shipping
Definition: Liner shipping a type of shipping involving high-capacity, ocean-bound ships that go on regular laid out routes and schedules. Currently, there are about 400 liner services that function today. They are commonly routed to do weekly departures from all the ports that each service calls. Ships that do this type of service are called liner vessels and are usually container ships and roll-on/roll-off ships. This type of transport is known to carry approximately 60% of the goods (by value) moved internationally every year.
Tramp Shipping
Definition: Tramp shipping is similar to line shipping in that it also involves high-capacity, ocean-bound ships. The main difference though is that tramp shipping doesn't involve laid out routes and schedules; in fact, there's no fixed routes, itinerary, or scheduling involved. Tramp shipping is advantageous because unlike liner shipping, tramp shipping options can be available at a short notice (or fixture) to load cargo from any port to any other port. This is great for customers that require specific shipping options that main routes from line shipping services may not offer, or if the route options do not make sense (i.e. are too convoluted).
That's it for us this week! If you liked this blog post, why not subscribe to our blog? If you're interested in what we do as a 3rd party logistics provider, don't hesitate to check out our services (as expressed above, we are very pro finding you the lowest total cost!). We're also in the twittersphere, so give us a follow to get the latest logistics and supply chain news!