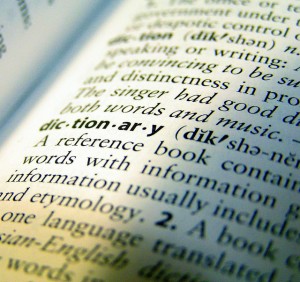 Welcome back to our monthly Logistics Glossary Week post! A couple of weeks ago we posted some great infographics that we found and a lot of them seemed to focus on trucking when we were searching for content. So this month we're going to focus on the world of trucking. Specifically, we're going to cover all of the different types of trailers. There are currently about 35 terms for the number of different trailers that is recognized in the American trucking industry. This month we will only be focusing on four types that we think are good to know about!
Dry van
Definition: What you first think of when you think for a truck with a trailer. A dry van carrier is an enclosed non-climate controlled rectangular trailer. It mainly carries general cargo, including food (but the kind that doesn't require refrigeration). These types of trucks are loaded or unloaded via the rear doors and you would need elevated access for forklifts to put goods into the trailer.
Reefer or Refrigerated Van
Definition: Reefer trailers are truckload carriers that are designed specifically to keep perishable goods refrigerated. This type of carrier tends to be used by the food industry, but can also be used by pharmaceutical companies.
Reefer trailers are particularly important with regards to logistics because of their main purpose: preserving goods. Thus of all types of trailers, reefer trucks can be deemed the most time sensitive. This is apparent in certain governments attempting policy changes specific to the refrigerated vans. For example, India's National Centre For Cold Chain Development (NCCD) has teamed up with the government to allow refrigerated trucks and vans toll-free access across all states.
Flatbed
Definition: A flatbed is a type of trailer that has no enclosures or doors. Sometimes known as a 'haul brite,' flatbeds can be loaded or unloaded from the sides and the top and doesn't require elevated access for forklifts.
Tanker
Definition: Tankers have the primary purpose of hauling bulk quantities of liquid. They tend to be cylindrical in shape.
Tankers are special trailers that require quite a bit of attention and care as tankers can carry liquids that may be dangerous, for example oil. A fair chunk of accidents in the trucking industry result from tanker type malfunctions or accidents. And even when tanker trucks are being maintained gas leaks from flammable substances such as oil can lead to severe accidents.
We hope you've enjoyed our third Logistics Glossary week post. To keep up with our posts, and to see other content related to logistics and supply chain don't hesitate to follow us on Twitter or subscribe to our blog! If you're interested in what we do as a company, feel free to check out our services. Looking forward to seeing you in July!