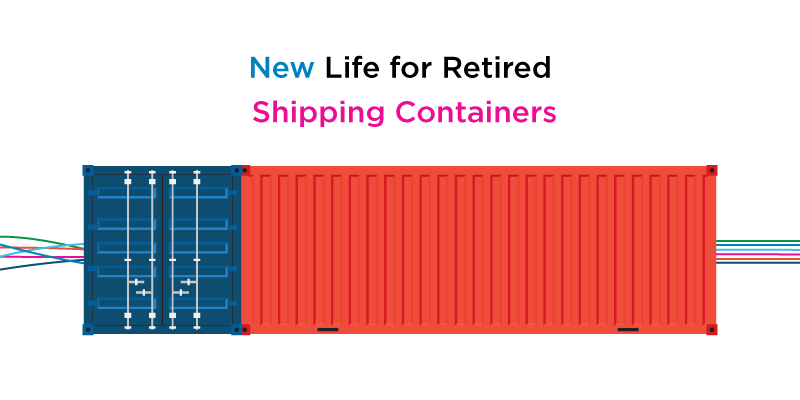 Shipping containers are great for transportation, but did you know they can also fulfill an important construction role?
If there's an item synonymous with shipping, its shipping containers. Whether they are moved through land, air or sea, shipping containers play a crucial role in supply chains. In 2014 alone, the number of these containers moved globally was estimated at 560 million. That's around 1.5 billion tons of cargo moved all together according to science magazine Nautilus.
There is one not so little problem however. With the increasing complexity and growing level of global integration of supply chains, their numbers keep increasing. Because of the demands of frequent travel, each is built to last. So, what do you with the ones that need to be retired?
Fast Facts About Shipping Containers
Shipping containers are an industry staple, they can carry anything from clothes to cell phones. Key commodities like petroleum, coal and various metals are regularly occupy these containers when they need to be shipped.
Some interesting trivia from Billie Box shows how ubiquitous shipping containers have become for transportation.
The life of a shipping container can last between 18-25 years provided it's well-maintained.
A standard 20′ shipping container can hold 1,170 cubic feet and the max gross weight is 30T with a tare weight of 2.2T. A 40′ high cube contains 2,700 cubic feet and the max gross weight is 32.5T with a tare weight of 3.8T.
95% of the world's cargo is moved by ship.
Around 10,000 containers are estimated to be lost at sea annually. Of this number, many incur damage from waves and sink quickly. The problem is when they float just below the surface of the water. When this happens, they pose a danger to sailing vessels.
Repurposing Old Shipping Containers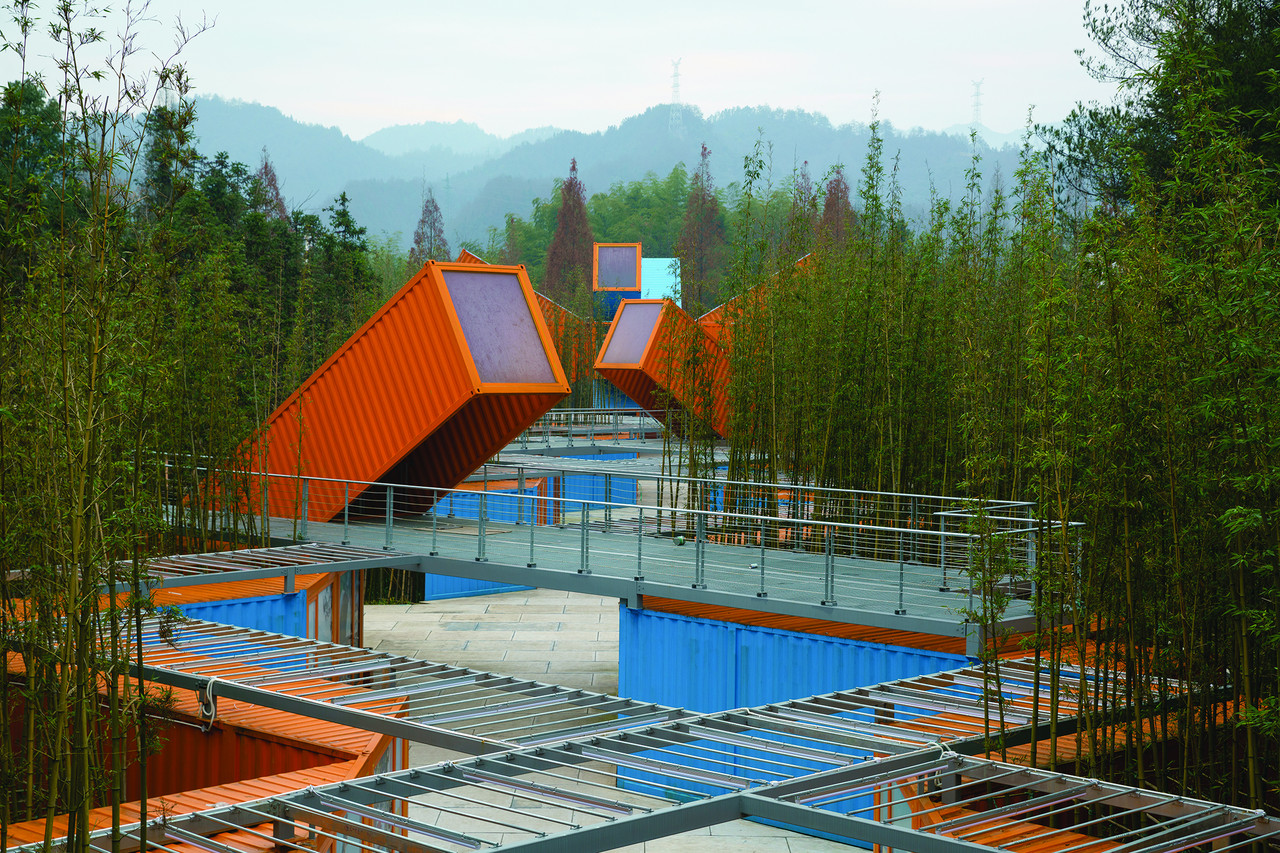 Photo Credit: Noah Sheldon/The Wall Street Journal
Many used containers are finding a new purpose as building materials this Wall Street Journal article explains. Shipping container architecture, also referred to as 'cargotecture' or 'arkitainer', is growing in popularity, showing up in restaurants, homes, theme parks and even prison cells.
According to the article, about 1 million containers are sold annually for inland use. 70 thousand containers were sold by Maersk Like alone. That number is double what it was in 2015.
Industry leaders cited in the article claim that building with containers can be 20% cheaper and 40% faster than using traditional building materials. However, this doesn't necessarily mean all the buildings in your neighbourhood will be replaced any time soon. Costa Paris writes:
Containers must be cut when stacked to widen the living space or to create windows and doors, and need to be insulated from the inside and reinforced with steel beams in multistory structures. And after they are put together, conversions or expansions are difficult and expensive
Shipping containers won't replace traditional building materials, but they are filling an important niche. As supply chains become more complex, the number of containers that need to be retired will also grow. Thankfully, across the world they are providing alternative housing, storage and venue solutions.
That's it for us this week! If you liked this blog post, why not subscribe to our blog? If you're interested in what we do as a 3rd party logistics provider, don't hesitate to check out our services (as expressed above, we are very pro finding you the lowest total cost!). We're also in the twittersphere, so give us a follow to get the latest logistics and supply chain news.