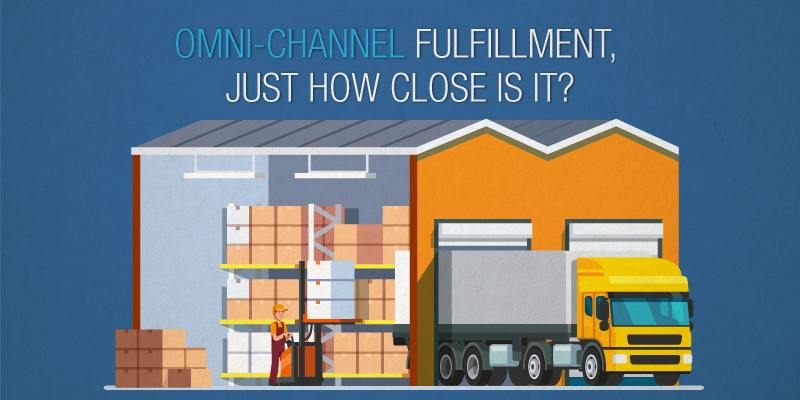 With so much discussion over omni-channel fulfillment being the future, it is interesting then that only 19% of the top 250 retailers are currently fulfilling omni-channel demand profitably, according to a new the third annual Sands Future of Retail Report.
Despite such a small percentage of top retailers making a profit from omni-channel fulfillment, the service is in high demand by customers and growing.
For example, for nine out of ten consumers, free shipping was reported as the top incentive to shop more online. This number has grown to become the top consideration. One-day shipping (69%) and free returns (68%) also continue to be top drivers.
The Future of Retail and Logistics
There were other key findings of note in the study:
Nearly a third of consumers (31%) now shop online at least once a week, an increase of 41% from two years ago.
Only 9% of consumers have used same-day shipping in the past year, but almost half (49%) say same-day shipping would make them shop more online if it were offered more frequently.
40% of consumers expect to receive their first drone-delivered package in the next two years or less. Less than a third (31%) think it will take more than five years.
Among consumers who don't trust drones to deliver packages, theft and damaged packages are the top concerns (72% each), but safety (68%) and privacy (60%) seem less risky than they were a year ago.
A theme throughout the study from customers was the expectation of greater and greater speed of the supply chain. This can be seen by the finding that consumers who shop online more than twice a week are twice as likely to be persuaded by same-day shipping as consumers who shop online only a few times a year (63% vs. 32%).
The main reason that so few top retailers are yet to make a profit from omni-channel fulfillment is simply that they have yet to figure out how.
According to the 2015 Third-Party Logistics Study, fully one-third of all respondents (nearly 800 manufacturers, retailers and 3PLs) say they're not currently prepared to handle omni-channel fulfillment.
Tim Foster, managing director, Asia-Pacific, with supply chain consulting firm Chainalytics weighed in on the discussion.
"Forester believes manufacturers and retailers will address this market transformation by eliminating non-value-adding activities within the supply chain. He cites the example of pharmaceutical distribution, where the traditional supply chain flow from manufacturer to wholesaler to retail pharmacy is being replaced by either a direct flow from manufacturer to retailer, or a loop with the 3PL in the center" summarizes Material Handling and Logistics News in this article.
3PLs have some time to catch up to customer demand. Privacy and security concerns are hampering the demand for omni-channel distribution in the areas of mobile phone payment. "This could explain why adoption has essentially remained flat year over year, with about a third of consumers having used these applications. Still, U.S. mobile payment transactions are expected triple in 2016 to $27 billion, a sign that a few eager early adopters and the growth of Apple Pay could eventually force more widespread changes in consumer behavior" concludes the article.
That's it for us this week! If you liked this blog post, why not subscribe to our blog? If you're interested in what we do as a 3rd party logistics provider, don't hesitate to check out our services (as expressed above, we are very pro finding you the lowest total cost!). We're also in the twittersphere, so give us a follow to get the latest logistics and supply chain news.