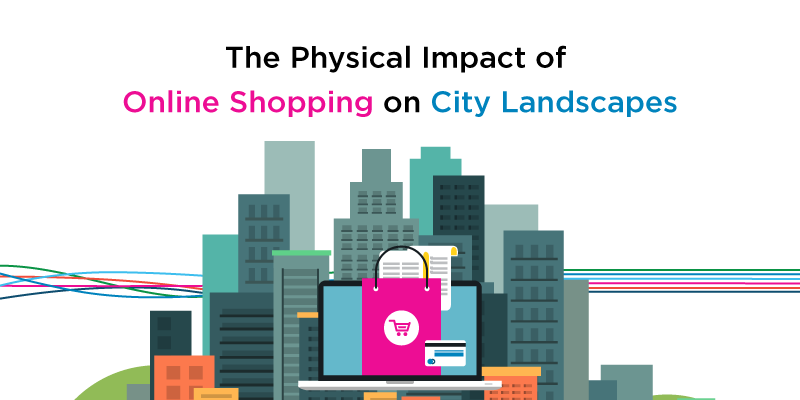 Changing consumer behaviour is reshaping and revitalizing industrial sectors by funneling resources into warehouse construction.
According to an article by the Wall Street Journal (WSJ), the digital market place is having a physical impact on urban landscapes. Throughout the U.S, industrial pockets are seeing a "economic renaissance" reports the article's author, Erica E. Phillips.
Large city malls and brick & mortar stores are being closed throughout the country due to dropping consumer interest. In their place, more people are shopping online for what they need. As a result, more warehouses are needed to store everything. This has led to formerly struggling industrial areas receiving fresh investment as land prices for new distribution centres increases.
Online Shopping—The World's Biggest Marketplace
It can be hard to imagine, but even the idea of online shopping is still relatively new. The earliest version of the concept only dates back to 1979. Industry giants such as Amazon, Alibaba and Ebay are only 23, 18 and 22 years old respectively. In the two decades since they started (a little less in Ebay's case) they, and companies like them, have revolutionized how people shop.
According to Statistica.com:
In 2013, US mobile commerce revenue amounted to more than 38 billion US dollars
Alternative payment methods such as digital wallets or online payment providers have seen increased adoption rates and rapid growth in the past few years. Ebay-owned PayPal is one of the current market leaders with more than 14 billion US dollars in mobile payment volume alone
A 2016 study by analytics firm comScore found that shoppers make around 51% of their purchases online. The number of has been consistently rising by 1% for the last few years
Even luxury retailers are turning towards being more online shopping-friendly. A different WSJ article reported that retailers of high-end goods are scrambling to go online as sales are starting to fall. This is because even wealthy customers like having access to better deals and selection at their finger tips.
From Shopping Centre to Housing, and Neighbourhood Mall to Restaurants
As more families shop for their necessities online, where does that leave traditional brick and mortar stores? Unsurprisingly, many have either dedicated part of their operations to compete online themselves, changed to become more service-based, or closed down altogether.
Phillips comments on how the space shopping centres used to occupy is being re-purposed:
Many cities are razing downtown shopping centers from a bygone era to make way for hotels, office buildings and new housing developments. Suburban malls trying to keep the doors open have shifted their focus to higher-scale restaurants and new entertainment offerings, such as golf driving ranges, wall climbing and skydiving simulators.
All this is a win-win for consumers and urbanites. As warehouses become a way a life for formerly struggling communities, consumers everywhere will have access to a wider range of products and deals. The weekly shopping can then be completed in just a few minutes. This leaves more time for a family to explore the new restaurants that have sprung up where the old malls used to be.
That's it for us this week! If you liked this blog post, why not subscribe to our blog? If you're interested in what we do as a 3rd party logistics provider, don't hesitate to check out our services (as expressed above, we are very pro finding you the lowest total cost!). We're also in the twittersphere, so give us a follow to get the latest logistics and supply chain news.