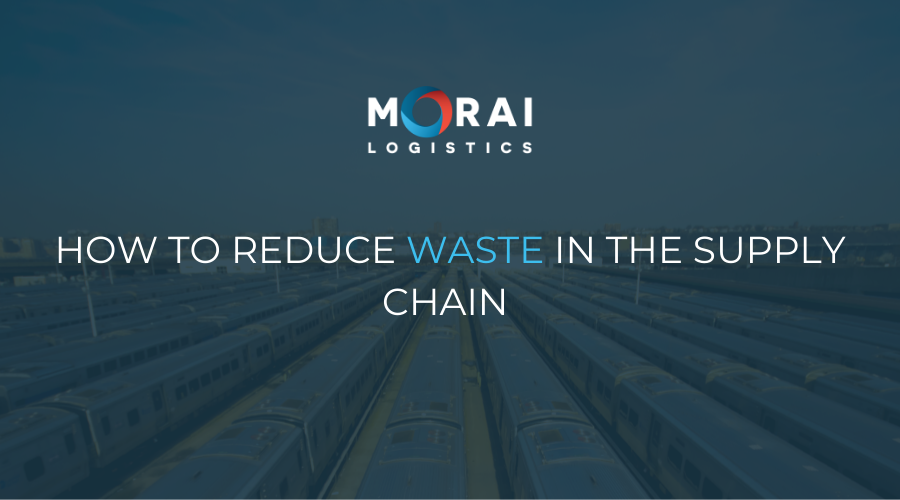 Waste reduction is more important that ever in the modern supply chain—here are several ways to go about it.
This week our friends from the Compactor Management Company are contributing to our blog. The Compactor Management Company is a company that "has been providing all types of businesses with industrial trash and garbage compactors and balers." They provide this service to businesses "in an effort to reduce their monthly garbage bills and generate the highest rates of recycling revenue." Given their knowledge of waste management, we were more than happy to accept their proposed blog post. So, with further ado, here is their guest blog on material handling.
With the ever-increasing competition in the global market, it is natural for manufacturers and suppliers to focus on practices that yield high output at minimized costs. However, while employing practices to save cost and increase productivity, many companies fail to tap into benefits that effective waste reduction techniques offer. 
Not only does waste reduction keep the environment clean. It also creates new revenue streams, improves operational efficiency, helps businesses remain compliant, and improves brand image. So, here are a few ways businesses can reduce waste in the supply chain. 
Examine Product Design
Before the production process begins, examine the product design and identify the raw materials that may result in a lot of waste. After that, figure out if those raw materials can be replaced with materials that cost lesser and are less wasteful. By examining the product design, you can also decrease the amount of excess raw material and the use of hazardous material. Do both of these things to lower the quantity of waste generated. 
Review the Production Process
Who better to identify process inefficiencies than the production staff? So, talk to your staff and gather information on how waste material can be minimized. Moreover, brainstorming with the production staff may help you understand how to eliminate or replace materials that cannot be recycled. 
This will not only give the staff control over their job but will also motivate them to add value to the overall objective. 
Create a Preventive Maintenance Schedule
Wear and tear is normal in any production process. But excess wear and tear of the machines can lead to increased waste production. So, ensure that the machines are kept in good shape by having a regular maintenance schedule in place. This would not only reduce the waste produced but will also reduce the breakdown prevention costs and prove more beneficial for the budget. 
Practice Closed-Loop Manufacturing
A closed-loop manufacturing system helps you keep track of the inventory and utilize the recycled materials as raw materials in the production cycle. This system conserves the resources and also diverts waste from landfills. Also, in addition to reducing manufacturing wastage, a closed-loop system helps businesses lower their production costs.  
Put Quality Control in Place
If the supply chain lacks quality control, the waste production can go beyond the tolerable amount. Defective raw materials can affect the whole production process and result in more waste. Moreover, without a quality check, the final products can turn out to be defective and are more likely to be returned by the end-user. And even if the rejected product is recyclable, the cost of recycling it would be higher. 
Reduce Packaging Materials
Packaging produces a lot of waste. Hence, review the packaging design and analyze how you can minimize the use of packaging material. Focus on incorporating recyclable packaging material such as corn-based packing peanuts, air packs, paper and cardboard, biodegradable plastic, etc. 
Though waste reduction should be of great importance in a supply chain, how the waste is treated plays a significant role too. Hence, you must consider lucrative processing of scrap material through industrial balers. 
An industrial baler is the most sustainable solution that handles waste by compacting it and making it into small bales or bundles. Moreover, balers are designed to help businesses conveniently sort waste materials and prevent contamination of the waste. Other benefits of an industrial baler include: 
Savings on landfill tax and other disposal costs

Freed up space for other purposes

Improved health and safety at the premises

Extra revenue from recycling companies
Each level in the supply chain offers plenty of opportunities to reduce waste. So, start creating monthly and weekly reports to compare and identify ways to better the waste reduction process. 
Author Bio
Erich Lawson is very passionate about the environment and is an advocate of effective recycling. He writes on a wide array of topics. He informs his readers on how modern recycling equipment can be used by industries to reduce monthly wastage bills and increase recycling revenue. You can learn more about environment saving techniques by visiting his blog on Compactor Management Company.