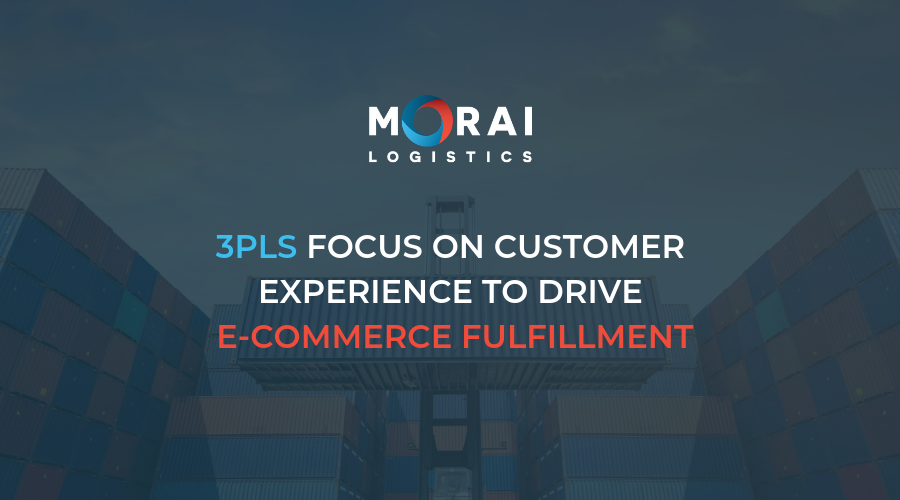 To deliver exceptional E-Commerce fulfillment, third party logistics (3PLs) providers must ensure they have a comprehensive end to end customer experience.
In 2018, online sales of physical goods amounted to 504.6 billion US dollars and are projected to surpass 735 billion US dollars in 2023.
According to the above statistic, e-commerce sales in the United States are generating incredible success. As the convenience of online shopping continues to increase the amount of orders, there is a greater need for businesses to move quickly and efficiently. On a global scale, the total revenue generated from retail e-Commerce is forecasted to exceed '4.88 trillion US dollars by 2021'. This will involve a tremendous amount of complex distribution, while also requiring businesses to position e-Commerce fulfillment as a top priority.
Experts believe that focusing on the customer experience is crucial to help e-commerce businesses grow and prosper. In 2018, same-day or next-day delivery was a significant online shopping trend. Consumers are now willing to pay more for prompt service, and consider these delivery options when choosing through competitors. However, they still look for fast and efficient service that's free!
To address the growing expectations of e-commerce markets, 3PL prioritize e-commerce fulfillment objectives. This week Morai Logistics discusses the importance of e-commerce fulfillment and what areas logistics providers should look at to deliver superior customer service.
E-Commerce Fulfillment at a Glance
The definition of fulfillment involves the 'process of receiving, packaging and shipping orders for goods'. There is a wide checklist of steps that must happen in order for a shipment lifecycle to meet and exceed customer expectations. Put it simply by Logistics Management, 'e-commerce and multi-channel distribution have increased the complexity of distribution exponentially'.
When a customer purchases a product online, a business must go through many steps before they receive their order. Full-service fulfillment involves an 'end-to-end solution', which goes beyond packaging and delivery. Businesses who ensure a comprehensive service, also offer transparency with shipments and updates, management of inventory and personalization.
Trends in Fulfillment
There are a variety of trends in regard to order fulfillment, which are driven by the boom in online shopping. Let's take a closer look at how 3PLs can help businesses move forward and deliver a positive customer experience.
Omni-Channel Distribution
E-commerce has broken down global borders, which means businesses, especially those who offer product internationally, must create expansive networks. This is also known as Omni-channel distribution. To meet consumer demands, 3PLs offer different modes of transportation. Furthermore, distribution centres and warehouses equip businesses with support to deliver same-day or next-day consumer requests.
Relationship Management
Also known as networking, 3PLs must build on their local and extended network of carriers, shippers and distribution personnel. According to SupplyChain247, 'delivery partners are a crucial part of your fulfillment chain'.
Supply Chain Experience
A supply chain functions efficiently and effectively only if personnel throughout the entire chain are working together. In order to deliver exceptional customer service, it's important for 3PLs to integrate optimized solutions that connect 'supplier, warehouses and delivery partners'.
Visibility
In addition to providing a faster and on-time delivery service, customers also want to see transparency throughout the entire journey. This involves providing customers with information on their orders including shipping time, delays and updates to drop-off or pick-up.
Mass Inventory & Technology
As companies work toward producing and delivering high volumes of product, there is a greater need for inventory space. 3PLs offer solutions that improve the overall inventory of goods. With their network relationships and distribution centers, they can offer businesses a cost-effective solution for managing products.