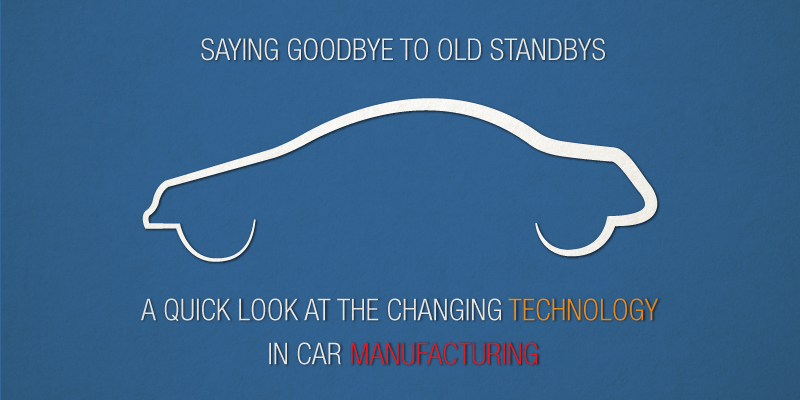 Last week, an article in the Wall Street Journal covered the changing technology that are now coming as standard in automotives, and how it is creating changes in car manufacturing supply chains. In the article, WSJ writers Yoko Kuota and Jeff Bennett reported that auto part makers are quickly looking to adapt after the entry of Google and other tech focused businesses into car manufacturing with the services and features their automotives offer.
For large automotive parts companies, this means focusing on installing newer technology into their cars while forgoing more traditional features to optimize space.
"General Motors Co.'s pricey new sedan isn't unique in leaving a few old standbys out. New cars hitting dealerships this year—ranging from bread-and-butter Dodge sedans to edgy Audi coupes—are shedding familiar features to save weight or keep up with fast-moving technology. Versions of Toyota Motor Corp. 's latest Prius hybrid, for instance, lack a spare tire", write Kuta and Bennet. "Well-known components like ignition keys and analog gauges are going the way of cigarette lighters and hand-cranked windows" they continue. Other staple features that some newer model cars no longer come with are lighters, analog displays, and even rear view mirrors in some cases.
More technology on the horizon
Even with all the innovations that both tech companies and the quickly adapting car manufacturers are offering their customers, several analysts are predicting that there are still many more not-so-distant features on the horizon.
For example, Forbes contributor Karl Brauer writes in this article a list of features which he believes will become the standard for cars made past 2020. Here is the list:
Driver Override Systems
Biometric Vehicle Access
Comprehensive Vehicle Tracking
Active Window Displays
Remote Vehicle Shutdown
Active Health Monitoring
Four-Cylinder Supercar
Smart/Personalized In-Car Marketing
Reconfigurable Body Panels
Functionality Versus Branding
In Kuota and Bennett's WSJ article, there was the sense from those interviewed that to compete with the likes of Google, car part manufacturers would have to adapt by forgoing traditional features in their newer model vehicles. However, such an approach applied across the industry could hurt some car manufacturers. Especially if those car makers brand themselves and their product a certain way.
"A great car in Germany is not the same as a great car in the US. A great car in Germany is seen by many consumers to be a car that can be driven at 200km per hour on the autobahn" writes Professor Dominique Turpin in this article. "When Volkswagen – the quintessential people's car tried to launch a luxury car, the Phaeton, it did not really take off. Through the development of a portfolio of brands, however, the Volkswagen Group has ably met the challenge to meet different customer needs" continues Professor Tupid.
That's it for us this week! If you liked this blog post, why not subscribe to our blog? If you're interested in what we do as a 3rd party logistics provider, don't hesitate to check out our services (as expressed above, we are very pro finding you the lowest total cost!). We're also in the twittersphere, so give us a follow to get the latest logistics and supply chain news!