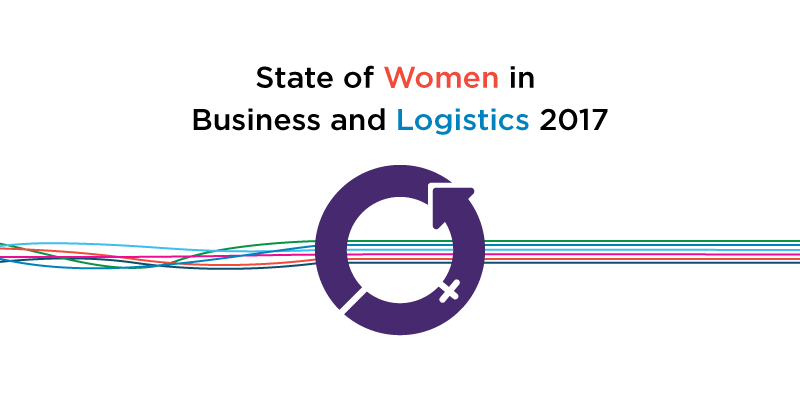 Yesterday was International Women's Day (IWD), a celebration and tribute to women's rights. This year marked the 108th anniversary of IWD.
IWD 2017's goal is to speed up the timeline in reaching parity between men and women in opportunity, wages and leadership representation. According to the World Economic Forum, it'll be nearly 170 years before the gender gap is closed. That's a long time to wait for equality.
Let's have a look at how far women have come. Both in the workplace and in field of logistics.
Women Internationally
Women have made tremendous progress across the globe in terms of rights and in the workforce. However, the last few years haven't been as promising.
Despite an additional quarter billion women entering the workforce since 2006, women are a third less likely to participate than a man. In fact, in the ten years between 1995 and 2015, globally, women's labour force participation dropped over 2%. Representation in administrative roles isn't much better as women only hold 12% of the world's board seats according to a report by Deliotte.
The disparity continues in wages. Globally, women earn around a third less than what men earn.
Women in North America
The numbers are a little more optimistic if you narrow the scope to just North America.
In Canada and the U.S for example, the difference between the number of men and women in the workforce was 9.6% and 12.4% respectively.
The two countries show very different numbers when it comes to women in management positions. Women hold around 35% of management and professional roles in Canada, whereas in the U.S, the number goes up to 51%.
Only modest gains have in regards to the number of women serving as Fortune 500 CEO's. There's only 24 women (4.8%) in the top levels of these companies. However, Fortune is reporting that the number is increasing to 27 by the end of first quarter 2017. While still low, these numbers are big improvement over 20 years ago, when women were completely absent from these positions.
Women in Logistics
The logistics industry continues to struggle with equality. There are several reasons for this, but a root cause is perception. It's hard for the industry to escape the perception that it's all about heavy lifting and moving. This image problem has affected the number of women seeking out a career in logistics.
Currently, around 65% of graduates going into the logistics field are male. Only 35% of graduates are female. The difference is the greatest of any business field. The number drops to 5% when looking at women in logistics holding top level positions.
These figures are troubling not just from an equality perspective, but from a business point of view as well. Financial performance significantly improves if there's at least 30% women in higher-level leadership positions according to a 2009 report by McKinsey.
Women have come a long way since the first IWD 108 years ago. Organizations are increasingly seeing the value of having qualified women on their teams, from entry-level to CEO positions. The logistics industry especially has a lot of work left. But, we're confident that as the industry continues to modernize, the number of female leaders will grow as well.
That's it for us this week! If you liked this blog post, why not subscribe to our blog? If you're interested in what we do as a 3rd party logistics provider, don't hesitate to check out our services (as expressed above, we are very pro finding you the lowest total cost!). We're also in the twittersphere, so give us a follow to get the latest logistics and supply chain news.