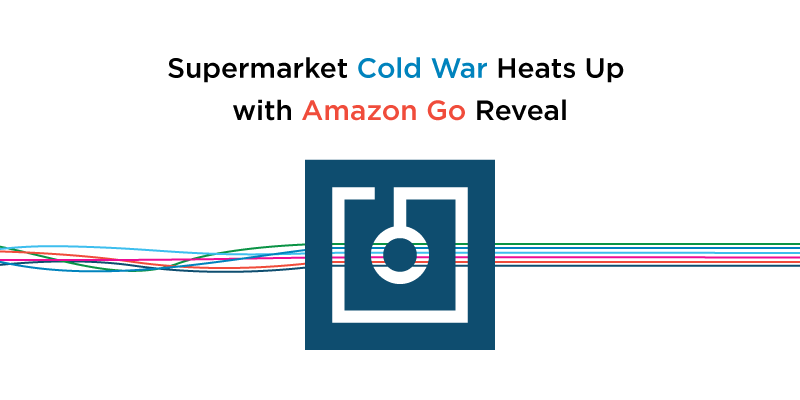 In last week's post, we covered the reveal of Amazon Go.
This week, we'll cover the steps Amazon's competitors have taken to stay competitive. We will also be going into why with just a teaser video, Amazon may have already won the war for the future of retail.
Before we begin, we need to do a recap about what we know so far.
What the Reveal Video Tells Us
Amazon Go will work like this:
Amazon Go aims to give customers a 'grab and go' feeling similar to how its digital shop operates.
You enter the store by waving your smart phone across a scanner.
You will need an Amazon account (likely Amazon Prime) to use the store.
If a customer changes their mind about an item, he/she just puts it back.
The store will be using AI and facial recognition technology similar to that found in a self-driving car.
Seattle will be the first test city which makes sense given the city is also home to Amazon's head office.
The video is meant to cement the idea of a friction-less retail experience. Simply go in, get what you want, then leave. The video makes the idea believable, influences buyer expectation, and affects the future of the industry.
Let's look at the strategies Amazon's competitor's have been testing to expand their market share.
Competitor Response
Big retail and food companies are using a number of different strategies to stay competitive. Companies such as RetailNext, Euclid, Nomi and others are part of a trend that provides brick-and-mortar stores with analytics that looks similar to website traffic reports. The aggregate data is used to project purchasing trends, decide how to build a layout, and produce more detailed reports for shareholders.
Food heavyweights such as Tyson Foods Inc., Campbell Soup Co. and Hershey are taking a page from UberEATS with their strategy. They are trying to get into the home delivery and meal kit market as Wall Street Journal correspondent Kelsey Gee explains. They are working with online couriers to challenge companies like Blue Apron and HelloFresh that have carved out a $1.5billion market delivering parcels of fresh ingredients.
Wal-Mart is also making an aggressive push into online groceries. Wal-Mart Pickup and Fuel lets customers order their items online and pick them up when they are ready.
Future of Retail—Has Amazon Already Won?
While the strategies used by Amazon's competitors are innovative, they haven't had the same media buzz. With just a video, Amazon has created an expectation amongst consumers. They will expect greater convenience in the way the video promised. Companies using alternative models will need to work harder to convince their consumers that their way is superior.
However, being king of retail may not be Amazon's true goal. Amazon Go is more likely to be a proof-of-concept and a retail model it can sell to other businesses as this video speculates.
Conclusion
The reveal of Amazon Go is recent, but it's already beginning to disrupt the retail industry. Time will tell which new retail method becomes the standard, but one thing is certain—retail will be undergoing a drastic evolution very soon.
That's it for us this week! If you liked this blog post, why not subscribe to our blog? If you're interested in what we do as a 3rd party logistics provider, don't hesitate to check out our services (as expressed above, we are very pro finding you the lowest total cost!). We're also in the twittersphere, so give us a follow to get the latest logistics and supply chain news.