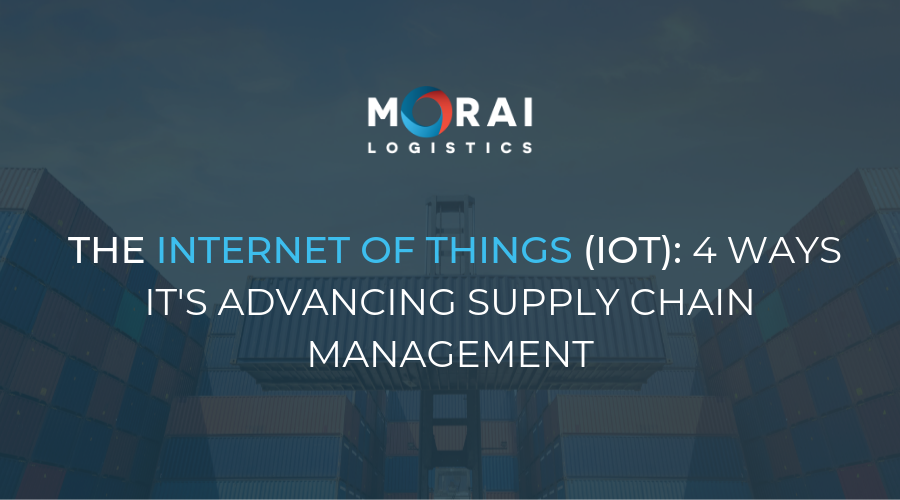 The growth of the internet of things (IoT) has enabled significant advances in supply chain management—here are 4 of the most notable advantages it has afforded managers.
The world of supply chain management touches upon technological innovations and vice versa. As such, it's no surprise that the internet of things is having such a notable impact upon supply chains. The growth in IoT has been nothing short of staggering and its applicability near-ubiquitous in terms of the multitude of fields it's operative in. With that being the case, it really is hard to overstate the size of the market that IoT has and is set to have.
The following summation by Tech Jury of where IoT is headed over the coming year really highlights this,
Morgan Stanley predicts the industrial IoT market size to reach $110 billion by 2020. According to Accenture, IIoT could add $14.2 trillion to the global economy by 2030. The top drivers of IIoT growth include improved operational efficiency, improved productivity, creation of new business opportunities, reduction in downtime, and optimization of asset utilization.
With that in mind, this week's article by Morai Logistics takes a look at the 4 most prominent ways in which the internet of things is benefitting supply chain management.
Makes Asset Monitoring Easier
One of the biggest things IoT allows for in supply chains is the monitoring of assets. By having monitoring devices like smart sensors that can be constantly connected to the internet, the state of a supply chain's asset can be be continually checked upon.  Specifically, these sensors can inform managers of the damage done to the packaging as well as the environment the asset is in—temperature, moisture level, etc. Such monitoring is critical to optimal supply chain management as it ensures the thing central to a chain—the product—is always being examined and thus is in good condition.
Improves Asset Tracking
Building upon asset monitoring is asset tracking. Using the same kinds of multipurpose IoT devices mentioned above, such as smart sensors, supply chain managers can not only track the condition of their assets but also see where they are. In turn, this means managers can overcome a number of obstacles they have. The most important of these being misplaced or lost assets. But more than that, it gives managers another view of their supply chain route. Consequently, these routes can be further optimized if needed.
Allows for Predictive Maintenance
Nothing hampers a supply chain quite like the breakdown of equipment. With just one cog in the supply chain out of order the whole things comes to a halt. With IoT such a circumstance can be avoided. Rather than reacting to equipment failure or running routine maintenance, managers can conduct maintenance with precision. With sensors on the equipment, they can know exactly when their machinery needs maintaining. As a result, managers can minimize inefficiencies and avoid supply chain collapse.
Boosts Supply Chain Transparency
The customer demand for transparency in supply chains is as high as its ever been. Nevertheless, given the complexity of supply chains, its not always easy to enact. However, this is where technology comes to the rescue. Namely, IoT. Managers can have the many links in their supply chains monitored, tracked, and examined. IoT devices like surveillance cameras and smart sensors can make following supply chains easier than ever. Consequently, IoT can help boost both customer satisfaction and supply chain integrity.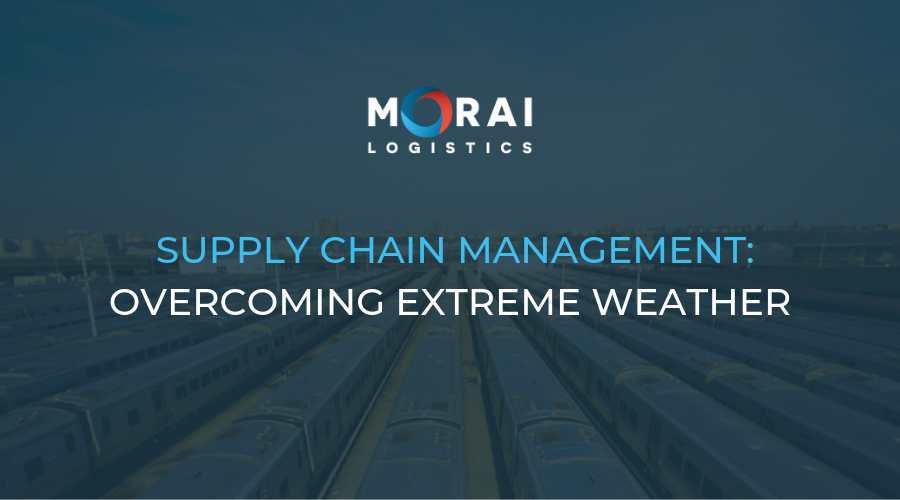 A critical component of supply chain management is planning around risks that can compromise the chain, and few risks are more disruptive than extreme weather.
In a time when the ill-effects of climate change are being felt around the world more than ever, supply chains have to mitigate for those effects to function year-round. Of course, what makes extreme weather so troublesome for supply chains is that it's unpredictable and can come in many forms. With each form—flooding, storms, freezing temperatures, etc.—coming with its own host of problems. It's imperative then that supply chain managers help form their chains with the possibility of extreme weather in mind and plan accordingly.
Resilinc spoke about this and the importance of planning around disruptive weather in their blog,
Bad weather tests the agility and resiliency of even the best supply chains. However, companies that manage weather-related disruptions as part of their event-monitoring best practices and supply chain risk management strategies tend to fare better than those that don't take preventative measures, Resilinc's work with customers shows.
This article by Morai Logistics highlights some of the key ways that supply chains can navigate the risks of extreme weather.
Have a Back-up Plan
At times the weather event that hits a supply chain will be too great to overcome. No amount of resilience can overcome a hurricane, for instance. This is when it's crucial to have an additional plan in reserve. So, in practice this could look like a warehouse being impacted by bad weather. And, in response, those in charge of the supply chain having some spare carriers ready at another warehouse (at a separate location) with the same product.
While this is an additional cost, considering the physical and reputational damage bad weather can inflict, it's a necessary one. Not only that, but, in the long run, a potentially cost-saving measure too.
Embrace Technology
There's a variety of technology that helps supply chains work around or anticipate extreme weather. Foremost amongst this technology is artificial intelligence, particularly machine learning. Via machine learning supply chain companies can gain access to data regarding internal and external risks, including weather.
This means having the latest information about the weather as well as the most precise predictions possible regarding it. Thus, through this technology supply chain companies can potentially avoid extreme weather by anticipating it. Or, at the very least, they can start planning for the weather as soon as possible.
Flexibility
A supply chain needs the ability to maneuver whatever comes its way. This is true in general but especially so with extreme weather. There will be instances where the weather isn't so bad that the supply chain is completely brought to a halt. Rather, more often than not, the weather will require supply chain adaptations to still function. These can be as simple as taking a slightly altered route.
This point was emphasized in a Supply Chain 24/7 article about El Niño,
The key to riding out a situation like El Niño is to have a supply chain that is flexible enough to adapt. With an efficient and accurate inventory process, you'll know what must be shipped by air and what can wait the extra week to arrive via ocean.
Robust Infrastrucure
Even with great technology, planning, and flexibility, each facet of a supply chain needs to be strong enough to deal with harsh weather conditions to some extent. For example, a supply chain's warehouse should be able to withstand strong wind without being breached. Or, its production facility should have a variety flood-proof installations so that a flood has minimal impact upon it. In turn, when the products are being transported they might need to be temperature controlled. All in all, each step of a supply chain needs to have resiliency. So it can handle whatever weather conditions it might face.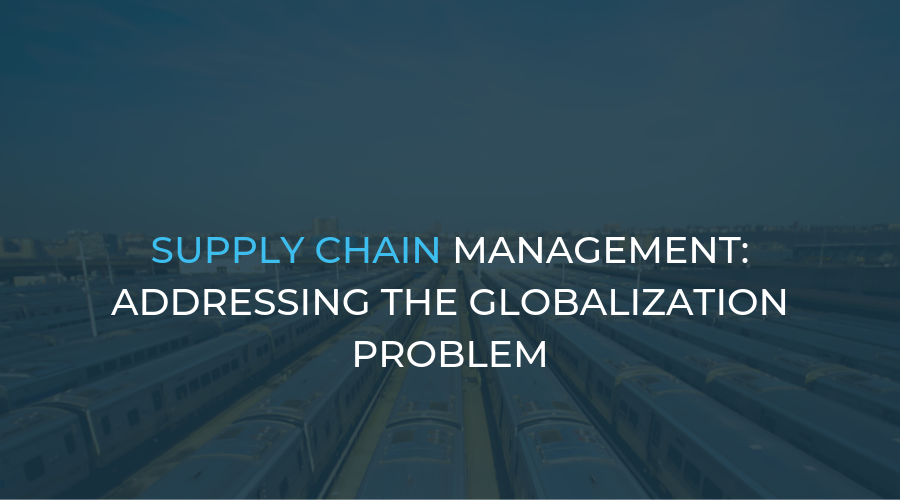 Alongside the many opportunities globalization presents for the supply chain industry are potential pitfalls, as such, preparing for them is crucial to the industry's health.
Globalization has had many positive effects on supply chains. From greater market growth due to an increase in demand, to greater connectivity due the rise of the internet. With that said, the many positives have come with corresponding risks.
Milosz Majta, outlines this in his Forbes article,
Just as there are benefits and costs of globalization, there are similar pros and cons of a global supply chain. In particular, companies need to manage the related risks.
This means that those managing supply chains need to be able to mitigate for these risks if they want to see the upsides of globalization. After all, globalization is like any other major develop in market demand and pressure, resulting in both opportunities and threats. Crucially, the ability for companies to sufficiently overcome these threats is greater than ever. This in no small part being due to advances in machine learning, artificial intelligence (AI), and automation.
This week's article by Morai Logistics highlights the obstacles that supply chains face as a consequence of globalization and what they can do to solve them.
Harmful External Factors
When managing a supply chain on a global scale, damaging external factors are more likely to come into play. These factors can look like political instability in countries, natural disasters, wars, etc. Ultimately what any of these factors amount to is a potential breakdown in supply chains. If a country's government is in turmoil, its ports could be affected. If war breaks out, certain supply chain routes may no longer be safe. The same applies to a dangerous weather event. All these factors become more likely due to the scale and variability globalization brings with it.
This a risk that can't always be mitigated for by its very nature—it's external. The best a company can do is to have contingency strategies in place for each potential event. Even then, its strategy will ultimately be reactive. In turn, this threat does present an argument for regionalization. As regionalization reduces the problems of scale and instability.
Uncertainty
Market demands and trends become harder to prepare for the more actors that can influence a supply chain that are at play. With globalization comes the largest number of actors possible. In turn comes a staggering influx of data which gets increasingly hard to process, analyze, and make predictions off. Thus, supply chain companies have the potential to be floundering in the dark.
Here is where technological advancements become crucial in combatting globalization threats. By being able to automize data entry and collection, as well as process that data via AIs, this threat is greatly minimized. Once data collection becomes an automated procedure, keeping track of data becomes simple. And, with that data, an AI can make predictions and forecasts that make better sense of the market.
Complexity
More links in a supply chain mean more points of possible weakness within it. With globalization, supply chains are longer, involve more stops, take more time, and include multiple lines of communication. Consequently, this greater complexity requires greater oversight, as even one weak link can vitiate the whole chain.
This byproduct of globalization can be addressed in large part through the technologies mentioned previously. The increasing complexity in supply chains can be simplified by automating processes along it. Moreover, the reliability of a supply chain can be increased by the forecasting of AIs. Finally, the oversight needed along each link in the chain can be better achieved through blockchain technology.