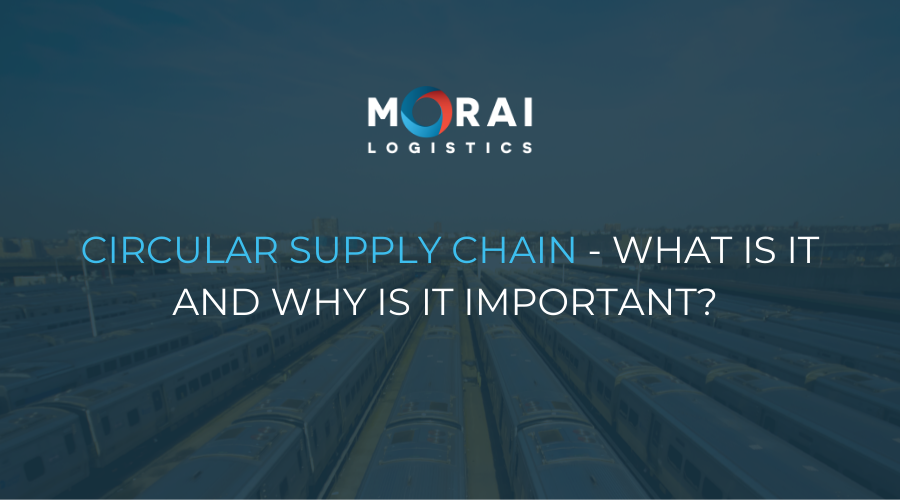 With companies putting greater emphasis on sustainability than ever before, it's critical to understand what a circular supply chain is and how it functions. 
Today's supply chain is one that caters its practices and operations to customer demands as precisely possible. In turn, few things rank more highly on the list of customer concerns than sustainability. Not only that, but the need for sustainability is also being driven forward by governments around the world, with numerous penalties and incentives for companies that are more or less compliant with their regulations and guidelines. As such, companies are quickly making a transition to 'green' supply chains. Supply chains that are less wasteful, use materials that are recyclable, leave a smaller carbon footprint, and more.
However, making that transition is far from easy and requires a holistic change in the way that supply chains are operated and managed. Essentially, companies need a new operating model. This is where the concept of a circular economy and circular supply chain comes into play. These concepts mark a paradigm shift; a novel way in which companies can design their supply chains for sustainability going forward.
This article by Morai Logistics explains what a circular supply chain is, how it works, and why its significant.
What is it?
A circular supply chain is a supply chain that is geared around reusing its ostensible waste materials as well as its returns. It aims to take these materials and returns and convert them into new products that they can sell once more. Thus, it marks a shift for supply chains. A shift in which waste as its traditionally known no longer exists or is kept to a bare minimum. Naturally, this also means near-perfect sustainability.
An article by Trade Ready elaborates further on the nature of circular supply chains and what they look like,
A circular economy is alternative to the traditional linear economy (make, use, dispose) in which we keep resources in use for as long as possible, extracting the maximum value while the product is in use. When the product has reached the end of its life-cycle, then core materials are recovered and regenerated. The circular economy is waste-free and resilient by design.
Why is it Important?
It is a new model for supply chains because, by its very nature, it fulfills a need companies are desperately trying to meet. That being the above mentioned need for sustainability. It flips many previous intuitions on their head. In a circular supply chain, there's value in waste. Where waste is normally seen as a source of weakness, a circular economy makes it a resource. A resource that'll translate into more products.
Moreover, its not only a forward-thinking model in terms of its outcomes, but also in its management. Crucially, it marks another step towards the marriage of technology and supply chain practices, as digitization is key in enabling a circular supply chain. With that in mind, perhaps the next big thing in supply chain technology could be an all-encompassing system that enables companies to 'go circular" as currently they have to adopt several technologies to do so.
A recent post by Supply Chain Digital emphasizes both the points above,
"The circular economy creates an ecosystem of materials," commented Sarah Watt, senior director analyst with the Gartner Supply Chain practice. "What was previously viewed as waste now has value. However, those ecosystems are complex and include many interdependencies and feedback loops. Digital technology has the potential to provide visibility and enable improved decision making when it comes to raw materials and services"…study showed that there is no 'all purpose technology' that will enable an organisation to develop a circular economy, it is a combination of technology that leads to this.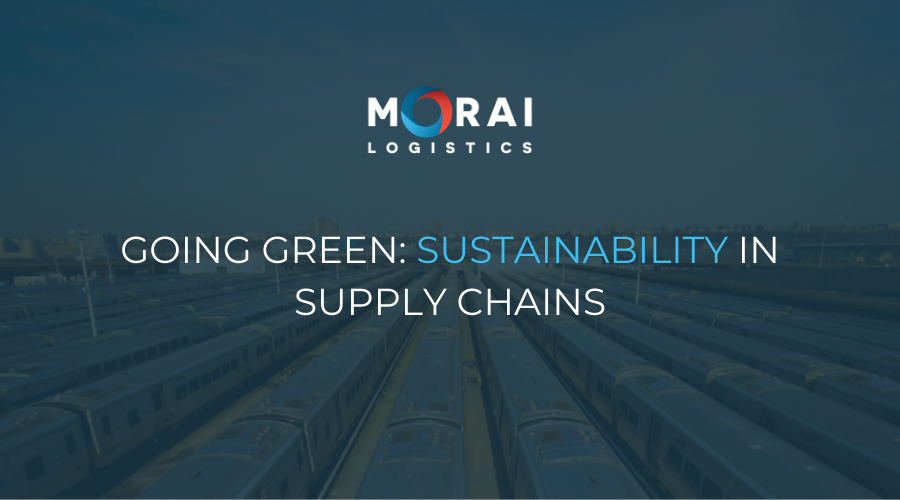 More than ever, companies are realizing the importance of making sustainability a priority in their supply chains—this is how they're making that transition. 
Sustainability is quickly becoming a necessity rather than a choice. This isn't only for regulatory reasons, though avoiding fines and penalties certainly is important to companies. Rather, companies are recognizing that making their supply chains environmentally friendly also has positive results on their reputation and customer satisfaction.
As such, it's more critical than ever for companies to have a game plan when making their transition towards sustainability. With that said, this game plan needs to be multifaceted and comprehensive but still realistic. Going green doesn't have to be the monumental task it seems if such a strategy can be enacted.
This ebook goes over the main steps companies are taking to make their supply chains greener and the key considerations that coincide with those measures.
What are Companies doing to ensure that Sustainability is Central to their Supply Chains?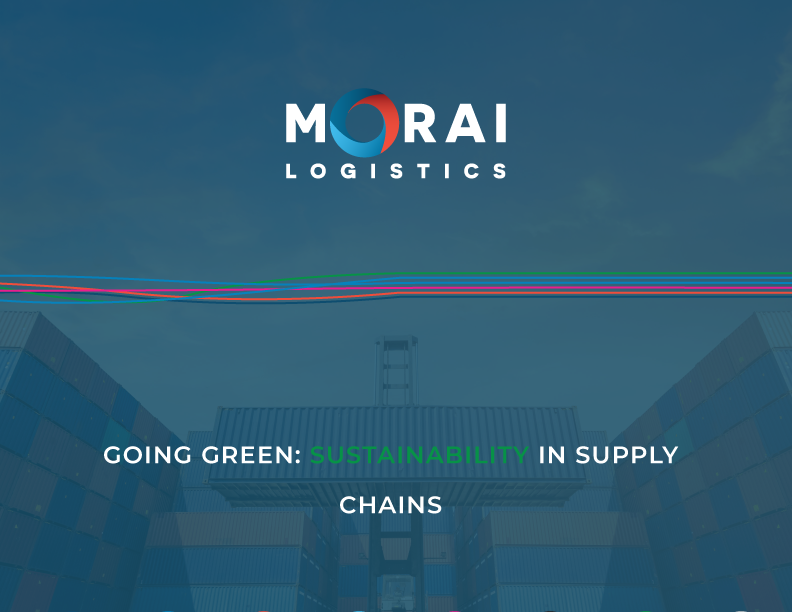 That's it for us this week! If you liked this blog post, why not subscribe to our blog? Interested in our 3rd party logistics services? If so, don't hesitate to check out our services . We're also in the twittersphere, so give us a follow to get the latest logistics and supply chain news.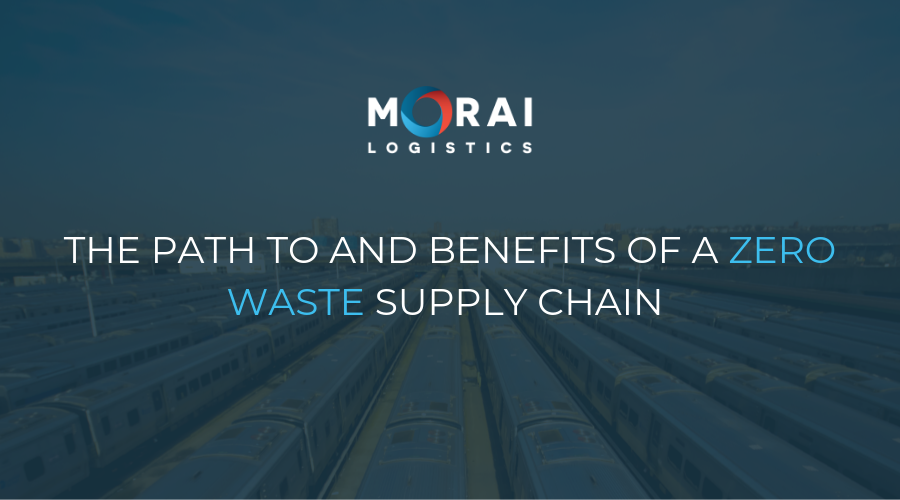 Sustainability is becoming increasingly important in supply chains—here's why a zero waste supply chain is not only realistic but beneficial. 
In recent years the expectation for companies to have supply chains that are sustainable has grown considerably. As a result, many have started making pledges and commitments outlining their transition to greener supply chains. Major companies like Nestle, Coca-Cola, and Unilever have all done so to varying degrees already. Other businesses will soon have to do the same if they're to stay competitive in this environment.
As a recent article from Supply Chain Digital explains,
It's clear that the 'war on plastic' is gaining momentum. As the world becomes more focused on the environmental impacts of plastic pollution, you should examine your supply chain and see how you can eliminate it.
With that said, converting a supply chain to zero waste doesn't have to be difficult or complicated. And, in turn, if handled the right way, it can be useful beyond just meeting market demands.
This article by Morai Logistics highlights a realistic path to a zero waste supply chain and why having such a supply chain can be advantageous.
What is a Zero Waste Supply Chain?
A zero waste supply chain, just as the name suggests, is a supply chain that produces no waste. This means ensuring every step within the supply chain is sustainable—the materials are either reused or recycled, so that there is no trash. In turn, what this amounts to is no waste ending up in landfills or incinerators.
Such a goal might sound highly ambitious, verging on unfeasible, but that isn't the case. Rather, it's a necessary objective that companies like Unilever are already making a reality. Keep in mind that, for example, in the United Kingdom a majority of consumers are willing to pay more for products that don't use plastic packaging. And that's just plastic, only a single component of green supply chain. The demand is there. It's up to companies to meet that demand.
Why is it Beneficial?
An entirely sustainable supply chain is beneficial for a number of reasons. First of all, it's great for efficiency. Since zero waste supply chains cannot afford to be excessive in any way, that means they have to be careful with processes and materials that they are using. This leads to extreme efficiency. This efficiency leads to cost reduction, since less has to be spent on materials and superfluous operations.
Moreover, a sustainable supply chain is good for the environment. This isn't just a feel-good benefit. It also means companies are likely to receive government incentives, while avoiding sanctions. Thus, it's not only a good thing to do, it's also a business friendly move. Additionally, it's good for a company's image, which in turn can attract more business.
How can Supply Chains Make a Transition to Zero Waste?
Making the switch to zero waste isn't as challenging as it might seem. Like with any other major change, the first thing to do is come up with a strategy. In this case, a sustainable supply chain strategy. Then formulate reasonable goals as benchmarks on the route to the ultimate objective of zero waste.
Furthermore, it's important to have key indicators that you can examine to see if you are being successful with those goals. Essentially, the transition is about starting broad (the strategy) and getting increasingly granular and specific until it's ingrained into your company mindset and culture.
Finally, there are the four R's as outlined by Unilever.
Unilever credits its four 'R' approach to achieving zero waste. The four R approach encompasses: reducing, reusing, recovering and recycling. Viewing waste in this way – as having various potential alternative uses – can be introduced across all businesses.