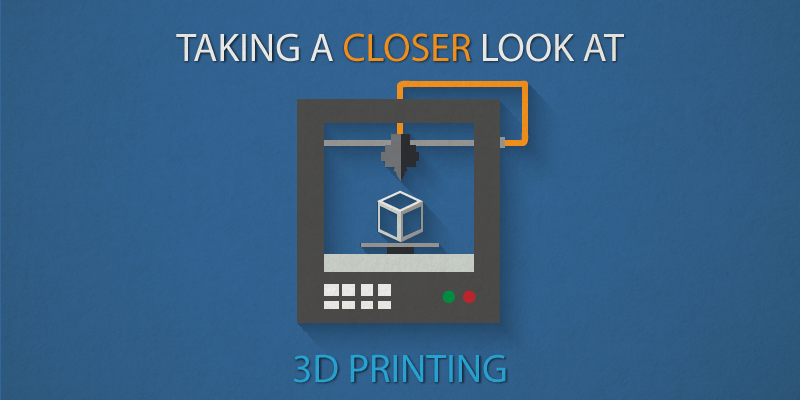 Last week, Frost & Sullivan published the 2015 Supply Chain Foresight report which analyzed key megatrends impacting (or predicted to impact) industry stakeholders. More importantly, the survey
A key point of the survey was that the findings were based on how the industry leaders who participated felt about the impact (or possibility of impact) the emerging megatrends would have on their supply chains, businesses and industries.
3D/4D printing and copying was given a low ranking, whereas technology innovation, the rise of African and Asian economies, device connectivity and big data, e-commerce and robotics were cited as the most pressing megatrends.
In our view, the assessment and ranking of the emerging megatrends by the study's participants isn't incorrect. However, we feel that it lacks some imagination and that the full implications of this technology is not being fully appreciated from a supply chain and logistics perspective.
3D/4D Printing's Effect on Manufacturing & Transportation
One of the many appeals of the potential of 3D/4D printing as a technology is that if it were to continue its drop in price, it would then be financially feasible to incorporate into a manufacturing facility in mass. Such an action could effectively localize the entire production process, affecting the transportation and manufacturing sectors in profound ways.
"While manufacturers benefit from the operational efficiencies 3D printing can bring, transportation providers may take a revenue hit if they aren't fully prepared. Global commercial transportation lanes are particularly at risk since more products will be manufactured locally. A recent analysis found that as much as 41 percent of air cargo business and 37 percent of ocean container business may be affected. About 25 percent of over-the-road (OTR) trucking business is also at risk, due to the potential reduction in goods that start as air cargo or as containers on ships" says an article from Load Delivered (quoting statistics from Strategy&).
3D/4D Printing as it is today
Although it is likely that it'll be several years before the potential for 3D/4D printing to be fully realized, the technology has however resulted in logistical innovations.
The militaries of Britain, America, and China have already started using 3D printing on the field to replace equipment parts, and to print out surgical instruments and protective masks directly in war zones.
NASA has also experimented with 3D printing as an economical alternative to sending tools and spare parts into space to fix delicate equipment. Rather than using the limited space in a shuttle to transport a wrench to use on the International Space Station, NASA can simply email and print the wench on the station itself.
Other Implications of 3D Printing
The problem with trying to list all the ways that this technology will affect the supply side logistics industry is that the far reaching implications, consequences, and innovations it affords is mostly uncharted territory as there's nothing like it. It's ability to collapse the space of manufacturing and transportation of goods is similar to the automobile and will potentially have just as great as an impact on the industry overall.
As mentioned, although the far reaching implications of this technology is murky at best, there are some implications that are generally agreed upon . According to an article on Manufacturing Global Magazine, they are the following:
Easier prototyping
Easier customisation
Greater creativity and efficiency
Improved consistency
Reduced lead times
Lower prices
That's it for us this week! If you liked this blog post, why not subscribe to our blog? If you're interested in what we do as a 3rd party logistics provider, don't hesitate to check out our services (as expressed above, we are very pro finding you the lowest total cost!). We're also in the twittersphere, so give us a follow to get the latest logistics and supply chain news!