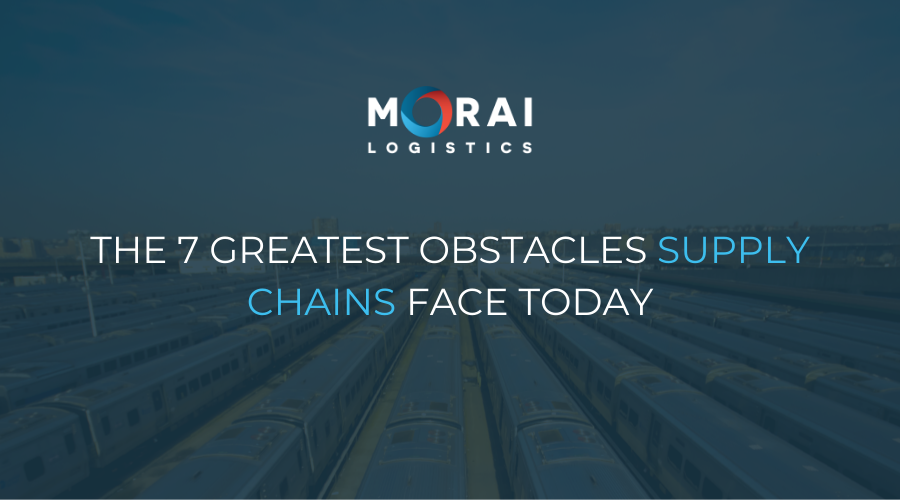 As supply chains continue to get larger, they also continue to get more complex and complicated, leading to a number of challenges that they have to overcome.
Today's supply chains are facing a whole host of new demands and hurdles. Supply chains are larger than ever. Not only that, they're more sophisticated than ever before as well. While both of these things have a number of upsides, numerous obstacles arise as a result of them. Growth and progress come with difficulty, after all.
Blume Global highlights some of the ways modern supply chains have to evolve to the new demands placed upon them,
The modern supply chain must evolve to meet new demands and supply chain challenges, and supply chain managers need to plan ahead to keep everything flowing smoothly. A combination of consumer expectations, more routes to market, international complexities and other factors creates significant challenges throughout the supply chain network.
This article by Morai Logistics covers the 7 biggest challenges supply chains are currently facing.
Technology
With the rapid advancements in technology pertaining to supply chains, not integrating them is a considerable liability. Whether it be artificial intelligence, machine learning, automation, or some other innovation, they are all critical to running an optimal supply chain. More broadly speaking, that's why digital transformation is such a fundamental part of the modern day supply chain.
Cybersecurity
With that being said, taking your supply chain digital also brings about further risk. It opens up your operations to the threat of hacking and other cybersecurity vulnerabilities. These can slow down down, disrupt, or halt the running of a supply chain. Thus, it's of the utmost importance that, when digitizing, companies also secure their new technologies. This includes vetting their partners and vendors.
Forecasting
Given the previously mentioned increased size and complexity of the modern day supply chain, forecasting is more important than ever. As such, companies have to be as precise as possible with their supplies to meet customer demands.
The Houston Chronicle explains,
Proper forecasting helps ensure you have enough supply on hand to satisfy demand. An overestimation of demand leads to bloated inventory and high costs. Underestimating demand means many valued customers won't get the products they want.
Overseeing Inventory
Tying into forecasting, is the need for the management of inventory. In order to have the adequate amount of supplies on hand to satisfy demand, companies need to be able to closely track their inventory. With that being the case, having proper count, visibility, and quality assurance of inventory is critical in today's market. In order to meet these requirements, companies need to invest in the proper inventory management software and technology.
Market Expansion
Companies looking to grow will have a harder time than ever in today's market. A company that expands its supply chain to new regions has to contend with a variety of issues. This includes new policies, cultural impediments, governmental incentives and disincentives, political instability, weather, and more. Without covering all these bases, a company is destined for failure.
Customer Service
Due to the all technological advancements mentioned earlier, customers are more particular in their demands than ever before. They want their orders delivered faster, with greater care, and for less. And it's up to companies to cater their supply chains to those demands. In turn, however, through the utilization of technology such demands are more feasible than ever too.
Globalization
Finally, in many ways, globalization's central to many of the obstacles outlined here. The market's gotten larger, more interconnected, and complex. With that comes uncertainty, confusion, and externalities that are hard to prepare or mitigate for. Thus, companies have to account for these factors when constructing their supply chain strategies.