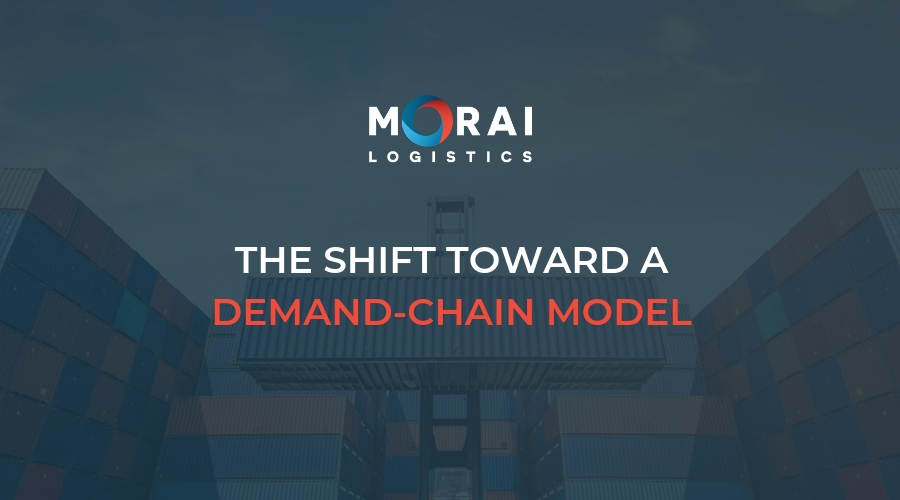 Experts say demand-chain models are an effective solution for supply chains to meet the increased need for immediacy and improve the customer experience.
Today, consumers crave instant gratification when searching for products and services online. They want access to information and results in an immediate time frame, and this transcends throughout the buying funnel. It especially includes delivery. To meet consumer demands, there are high expectations on companies to offer same-day shipping options to their customers.
While companies work hard to get packages and goods to consumers efficiently, Forbes states,
…there comes a point where supply chain simply can't get a package to you any faster.
This puts pressure on supply chains to evolve their strategies and execute efficient and effective solutions to meet these expectations. Distribution centers (DC) have been an integral component to a supply chain, and provide many benefits with respect to meeting these expectations. In 2017, the United States warehousing market, accounted for $148.7 billion. The total number of warehouses accounted reported in the same year was 17,353. There is a growing need for companies to expand their distribution capacity to meet the output requirements for consumers.
However, while expanding DC's provides improved delivery solutions, experts believe a shift toward a holistic demand-chain would take it one step further. This article by Morai Logistics discusses the fundamentals of the demand-chain and the beneficial outcomes it could have as a supply chain model.
What's a Demand-Chain?
According to Forbes, a demand-chain is 'a state where production is localized and immediate'. It represents a shift from relying on centralized manufacturers, to autonomous machines. Supply Chain Market describes this migration as 'the next generation in fulfillment'. It further responds to the extensive growth of 'net economy' or e-commerce, which has been fueling a high level of demand for immediacy.
To compete into this high-performance global market place, companies must follow a model that considers the following key metrics:
Product assortment
Fulfillment and execution
Visibility
Customer loyalty and retention
The overall added benefit of focusing on demand and pull, is that customers will get their products on demand. Simply put by Forbes, 'there is a fast, on-demand creation of goods in the exact amount necessary'.
Top Reasons to Consider Demand
Demand-Chain models are a step toward meeting customer needs through the application of technology and demand-focused strategy. There are many reasons why this model is favourable for high-performance industries, such as supply chain and logistics.
Improves Customer Experience
Developing optimized solutions to improve on-time delivery and immediacy, has been primarily motivated by the objective of carrying out a positive customer experience. Thus, by improving visibility and leveraging technology to create more efficient modes of production and delivery, immediacy can be met.
Reduces Wasted Inventory
Businesses may run into various challenges when trying to produce and deliver large outputs, which can ultimately waste inventory. Possible reasons could be overproduction, delays or order defects. As a result, unnecessary inventory leads to a waste in product and money for the business. A demand-chain enables businesses to follow a just-in-time model where products are produced and delivered when needed.
Optimizes Order Fulfillment
Furthermore, a reduction in wasted inventory, a demand-chain model also aligns order fulfillment with delivery performance. When an organization can effectively understand the level of production required, they can better predict how to allocate resources to carry out the shipment life-cycle.