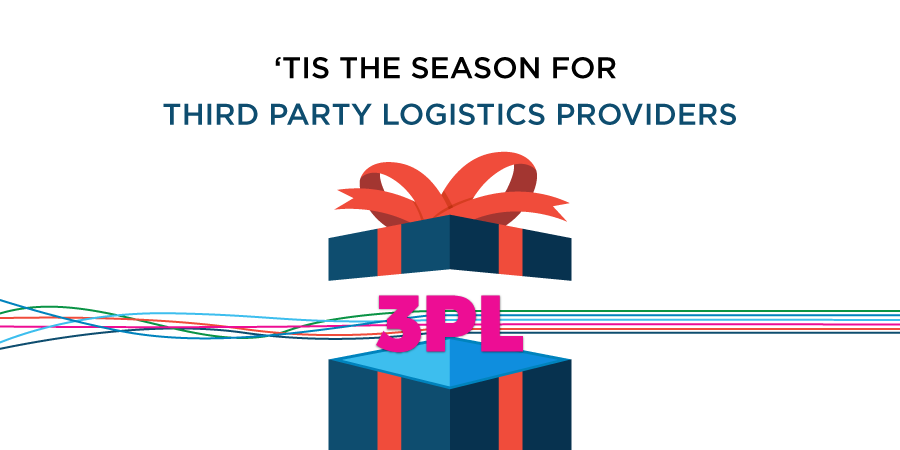 As the holiday season approaches and the expectations of efficiency and on-time delivery increases, 3PLs must optimize their solutions.
The Christmas holiday season provides many industries with the opportunity to significantly increase their revenue. By the end of this year, retail sales between November and January 2019 are forecasted to 'top $1.10 trillion'. The reason behind the industries success can partly be attributes to e-commerce sales, which are also projected to increase 22% throughout this holiday season. In comparison to $110 billion in 2017, e-commerce sales are expected to reach $134 billion this year.
To ensure customers experience a positive shopping experience, companies are amping their game in a various ways. According to Deloitte, vice chairman of Deloitte LLP, Rod Sides, states
We've seen retailers continue to advance their approaches to shipping, delivery, in-store experiences and tech-enabled commerce.
Sides also defines those companies who will succeed this holiday season are those who exhibit 'the right balance between innovation, experience and value.'
The holiday season for instance, is a prime time to shine for third party logistics providers (3PLs). By providing optimized solutions to help their clients optimize their customer journeys, 3PLs can leverage holidays to build relationships with customers.
This article by Morai Logistics discuss how 3PLs are an important service partner this holiday seasons.
Top Driver's This Holiday Season
There are a variety of reasons 3PLs brace themselves for the holiday season. The retail sales industry is projected to prosper significantly this season, by a combination of ecommerce and brick and mortar. Consumers can complete all of their holiday shopping online, without even stepping foot into a store. An increase in convenience and accessibility also increases the ability for shoppers to purchase faster and more frequently. This places considerable pressure on supply chains to ensure:
On-time delivery
Transparency
Cost-effective rates
Personalization
However, despite the holiday season, the rise in consumer demand has been nothing short of new for 3PLs. Advancements in technology has forced organizations to compete within a saturated market of providers who offer similar services. This heightens even more during the holiday seasons as organizations must choose the best service providers for their customers. In addition to a peak in orders and next-day delivery, setbacks caused by weather can significantly impact the shipment lifecycle. Let's take a look at the top reasons 3PLs are an important partner for organizations looking to prosper this holiday season.
Speed is becoming a primary determinant of consumer preference. By 2019, statistics show that 65% of retailers will offer same-day delivery. This transition from concept to standard practice requires companies to seek solutions that will ensure real-time operations.
Visibility
During the holiday season, setbacks in deliveries can disrupt the customer experience, especially when there is a lack of visibility. Once a consumer selects a product, they pay close attention to the shipment life cycle via tracking codes or order updates. It's important for companies to choose organizations such as 3PLs who can offer a level of transparency that will keep their customers happy.
Efficiency
In addition to speed, another important factor that supply chains should focus on is efficiency. On-time deliveries are essential for companies competing in saturated markets. Aside from transparency, 3PLs also prioritize orders arrive as scheduled. Therefore, hiring service partners such as 3PLs is important to ensure consumers receive their product in a timely and efficient manner.
Inventory Management
For the retail industry in particular a large influx of in-store inventory is not ideal. 3PLs offer optimized warehouse management solutions and technologies that can effectively manage, track and store your stock.
Distribution Centers
E-commerce has made shopping accessible from anywhere across the globe, which increases the need to ensure consistency in order fulfillment. 3PLs often have many distribution centers spread across the country, which helps organizations house product closer to customers.
There is no denying that the holiday season is a busy time of year. Partnering with the right third party logistics provider is important for organizations looking to increase revenue and create a positive consumer experience.