If 2015 could be summarized in a word, that word would be "uberification" as the on-demand delivery model really took off. Many industries have been affected by uberification, with several entrepreneurial ventures popping up this last year with their pitch being "Uber, but for X". Given that uberification is focused strictly on the distribution and not necessarily production of goods, this means that this latest trend will have the greatest impact on the last-mile end of the supply chain.
To kick off our first ebook of the year, let us look at a bit of the history of this trend and why it has evolved so suddenly!
eBook – Uberification and Its Impact on Logistics
Click the Cover Image below to access our ebook!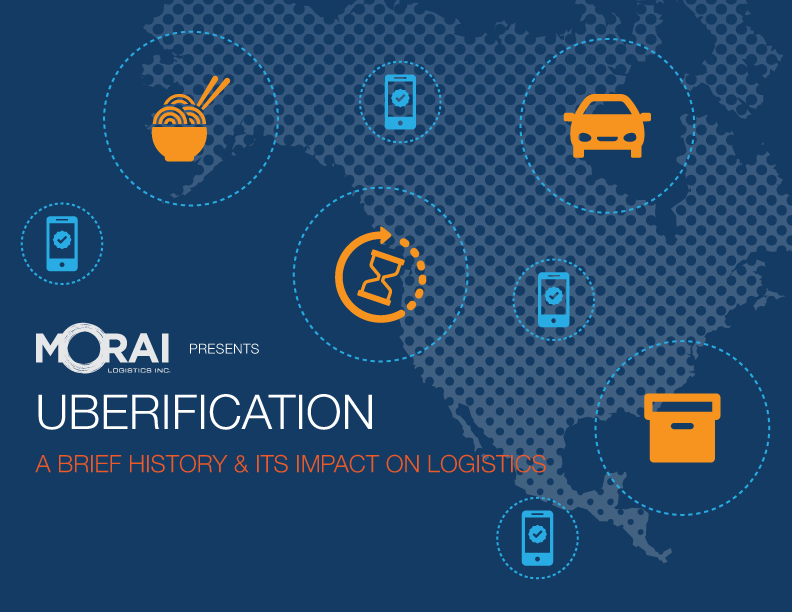 That's it for us this week! If you liked this blog post, why not subscribe to our blog? If you're interested in what we do as a 3rd party logistics provider, don't hesitate to check out our services (as expressed above, we are very pro finding you the lowest total cost!). We're also in the twittersphere, so give us a follow to get the latest logistics and supply chain news!