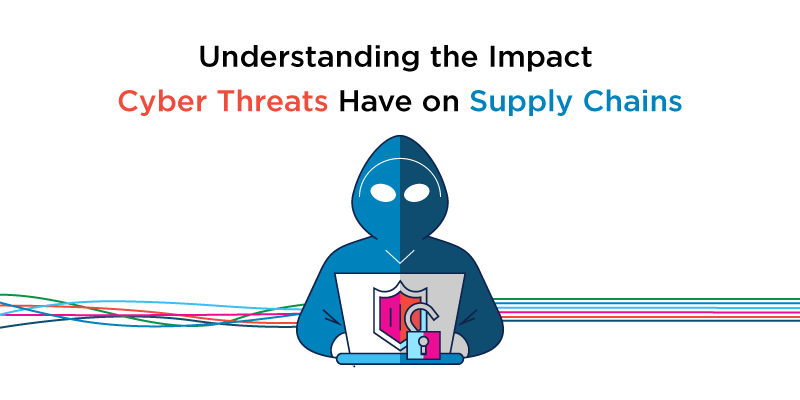 Relying on many moving parts and technology, today's supply chains are especially vulnerable to cyber threats.
Just a couple of weeks ago, Ukraine was hit with vicious cyberattack severely damaging its computer infrastructure. Dubbed 'NotPetya', the computer worm responsible is also believed to have shut down ports, factories and offices across an estimated 60 countries.
The attack is just the latest in a growing number of international cyber attacks and data breaches. Several high-profile retailers and their supply chains are among that number.
Cyber attacks may be relatively new, but their impact on global supply chains keeps growing. A compromised system only negatively affected some individuals in the past. However, recent news reminds us that the scale is much bigger these days. An entire section of global commerce can be shut down or compromised with only a few computers. For that reason, we are dedicating this post to covering the impact cyber threats have on supply chains.
Short History but Big Impact
Although they have a large impact today, cyber threats are a relatively recent phenomenon. The first recognized attack according to NATO Review Magazine, was by the Morris worm in 1988. It spread across several US computers, gradually slowing them down until they were unusable.
Cyber attacks really started making international headlines during the early 2000s. Before then, such attacks were usually the result of one or a few individuals. During this timeframe, they became systematic attacks against large organizations and governments.
Some notable examples are:
Plans for new US space launch vehicles being stolen by foreign hackers (2006)
Spywares were found in the computers of classified departments and corporate leaders during a China Aerospace Science & Industry Corporation (CASIC) intranet network surveyed (2007)
The Canadian Finance Department and Treasury Board were forced to disconnect from the internet after a major cyber attack was conducted against the country's Department of National Defence (2011)
The Cost of Unsecured Networks
Its been estimated that data breaches and cyber attacks currently cost the international community $2.1 trillion annually. That number is set to increase as technology improves and hackers become more resourceful.
Two recent examples of retailers suffering from costly breaches are:
Target (2013)—the data of 110 million customers and at least 40 million payment cards were stolen. The attackers got in by stealing the network credentials from one of its vendors.
Home Depot (2014)—like the Target attack the year before, the people responsible stole the credit card information of its customers. The weak point was also a third-party vendor.
In just about every case, businesses incur losses in terms of financial penalties, legal costs, loss of consumer confidence, and a decreased stock price. The worst effect is the hit to the organization's reputation.
On average, a U.S business that suffers such a data breach can expect to lose around $6.5 million when all it said and done.
With cyber attacks being a threat to organizations big and small, everyone needs re-evaluate the security measures they have in place. Ignoring the problem is too costly and simply too dangerous for everyone. Reuter's contributor Tom Miles explains:
The degree of interconnectivity of networks implies that anything and everything can be exposed, and everything from national critical infrastructure to our basic human rights can be compromised
If you liked this blog post, why not subscribe to our blog? If you're interested in what we do as a 3rd party logistics provider, don't hesitate to check out our services (as expressed above, we are very pro finding you the lowest total cost!). We're also in the twittersphere, so give us a follow to get the latest logistics and supply chain news.