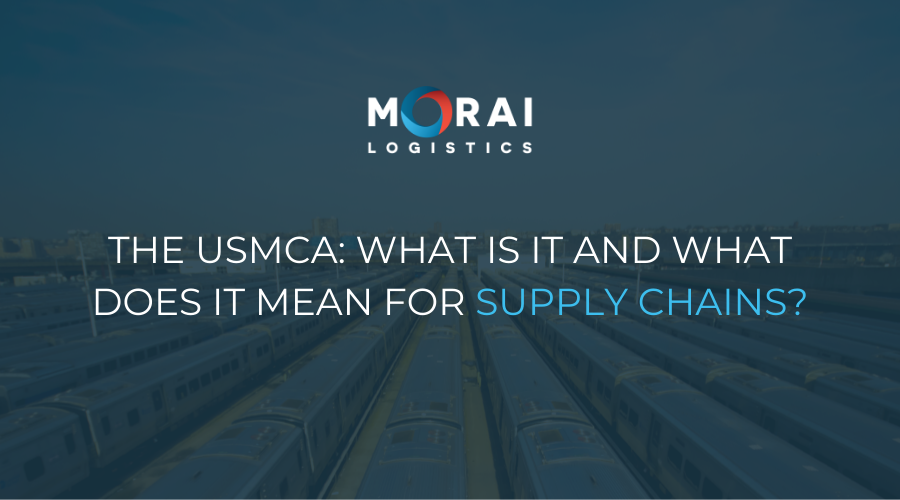 The United States-Mexico-Canada Agreement (USMCA) is set to go into effect July 1st—what is it and what does it mean for supply chains?
With so much happening in the world, it would be easy to forget that a hugely consequential trade agreement is less than a week away from being entered into force. Starting July, the USMCA will be implemented, bringing change to the movement of goods across the North American continent. Companies will now have to adapt to the regulations brought on by the agreement, but having had two years to prepare for it and probably benefitting from the security it brings to supply chain planning, many will welcome them with open arms.
As an article by Spend Matters pointed out back when the the agreement was finalized,
Trade negotiators on Sunday finalized the U.S.-Mexico-Canada Agreement, a new pact that will replace NAFTA. After about two years of turmoil, the deal was welcome news for supply chain professionals because it removed uncertainty from their planning processes. "Glad it's done — now what does it look like and how to optimize our bottom line and mitigate any ongoing risk," said Greg Schlegel, founder of the Supply Chain Risk Consortium.
This article by Morai Logistics explains what the USMCA is and what impact it will have on supply chains going forward.
What is the USMCA?
Dubbed "The New NAFTA" or "NAFTA 2.0", the United States-Mexico-Canada Agreement is a free trade agreement between the United States of America, Mexico, and Canada. It is the result of a renegotiation of the North American Free Trade Agreement (NAFTA). It heavily focuses on the automobile, agricultural, and steel & aluminium sectors. And as a result of the agreement, the companies across North America most significantly effected were those in the agriculture and automobile industries.
What's Going to Change?
While the USMCA isn't radically different than previous trade agreements or other agreements that were in the works, it does have some notable differences. Perhaps the most prominent has to do with automobiles. Auto manufacturers now have to ensure three-quarters or more of each of their vehicles are being built in North America. That is even more than NAFTA. That having a requirement in the low 60's. Thus, to avoid tariffs, North American companies will have to reduce offshoring even more.
Additionally, the agricultural market will be changed going forward. Perhaps most notable will be the relative openness of Canadian agriculture. Canada's dairy and egg & poultry markets will no longer be as heavily regulated. American and Mexican farmers will have better access to them as a result.
What's Remaining the Same?
Steel & aluminium will continue to be taxed at 10% by the United States. These tariffs mark the same stance by the U.S. vis-a-vis Canadian steel imports as before.
Similarly, the textile market will also be untouched by this agreement. The restrictions upon the market weren't strict before and will remain lenient now.
What Does it all Mean?
It's hard to say exactly how significantly these changes in rules and regulations will influence these various markets. But regardless, supply chains across the continent will be feeling its impacts for better or worse. Like with any agreement, there will be winners and losers. Canadian agriculture might suffer somewhat, for example. However, both Canadian and American automobile should prosper.
A post by ThomasNet highlights some other issues that arise from this agreement to keep an eye on,
For instance, will rising wages accelerate the adoption of automation? Will U.S. farmers continue to produce a surplus of dairy products despite waning demand? And how will the USMCA impact other trade negotiations, particularly between the U.S. and China?