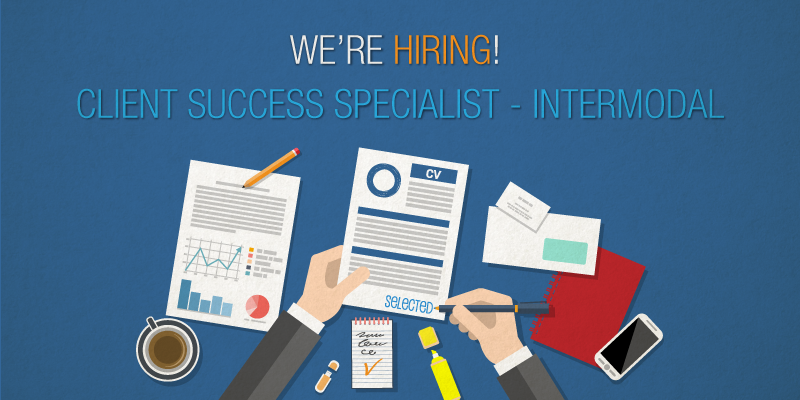 Morai Logistics is currently looking for a full-time Client Success Specialist to join our team in Mississauga, ON.
View the job posting on Indeed by clicking here!
What does that even mean?
Logistics can be messy, as a client success specialist, your goal is to deliver success within the chaos. On a day-to-day basis, you will be primarily responsible for coordination of the movement of goods from point A to point B (origin to destination). That means, though isn't necessarily limited to, reserving and booking container equipment from various transportation providers (rail, truck, etc.), coordinating with drayage carriers (and knowing what drayage means!), and electronic tracking (we work with Triton) and tracing, billing, etc.
Our Core Values
Integrity and Honesty
Respect
Empowerment
Client Success
Community
The top candidates for this position are born multi-taskers and are experts at analyzing many different situations. They are customer/client-oriented. They're also a great team player and know the difference between casual and professional writing and when to use each!
What Your Main Responsibilities Would Be
Acting customer support and administrative representative for a set of clients
Monitors clients' equipment usage, costs, containers, etc.
Prepares and analyzes reports on factors affecting the supply chain process (outstanding equipment charges, yard checks, etc.)
Investigate and solve issues regarding any transportation delays
Provides basic consultation to help clients find cost saving initiatives
Prerequisites for this Position
Post-secondary education preferred
Minimum 3 years' experience in the logistics industry
Experience in truckload, LTL, and intermodal
Strong analytical and priority management skills
Ability to work under pressure and in a constantly evolving and changing environment
Ability to multitask
Team player and a good communicator
Additional Desired Traits
Excel and Word experts
Computer literacy in general
Interpersonal, conflict resolution and negotiating skills
Problem solving and decision making skills
Organizational, planning, multi-tasking skills
Time management skills; ability to assign tasks, set priorities and resolve related conflicts
Forecasting, scheduling and tracking skills
If this all sounds appealing to you, then don't hesitate to shoot us an e-mail contact@morailogistics.com with the job position (Client Success Specialist – 3PL Position) as part of the subject line!
Logistics trades professionals (i.e. truck drivers, machine operators, etc.): This probably isn't the job for you, but maybe you know someone who would be the perfect fit! Send them this link and we'll take it from there! Thanks!
That's it for us this week! If you liked this blog post, why not subscribe to our blog? If you're interested in what we do as a 3rd party logistics provider, don't hesitate to check out our services (as expressed above, we are very pro finding you the lowest total cost!). We're also in the twittersphere, so give us a follow to get the latest logistics and supply chain news!