We're at the latter half of 2014 and geopolitical changes, and factors such as rising fuel costs, are starting to match the prediction let by many logistics professionals. China's wages are getting close and closer to $6 USD; the point at which researchers at AlixPartners determine will no longer make China cheaper than Mexico's flat wages.
This week, we're featuring a white paper that explores Mexico, but this time the focus is on the build-up to what makes Mexico a prime nearshoring option. Mexico has historically been set up to be a prime nearshoring option. We argue that NAFTA was a big part of this change as developments in Mexico to lower trade tariffs has initiated solid cross-border logistics developments within North America. Furthermore, geopolitical developments in Mexico has been setting North American manufacturing up for prime logistics operations there as opposed to China.
White Paper: How NAFTA and Changes in Mexico Have Primed Companies for a Nearshoring Move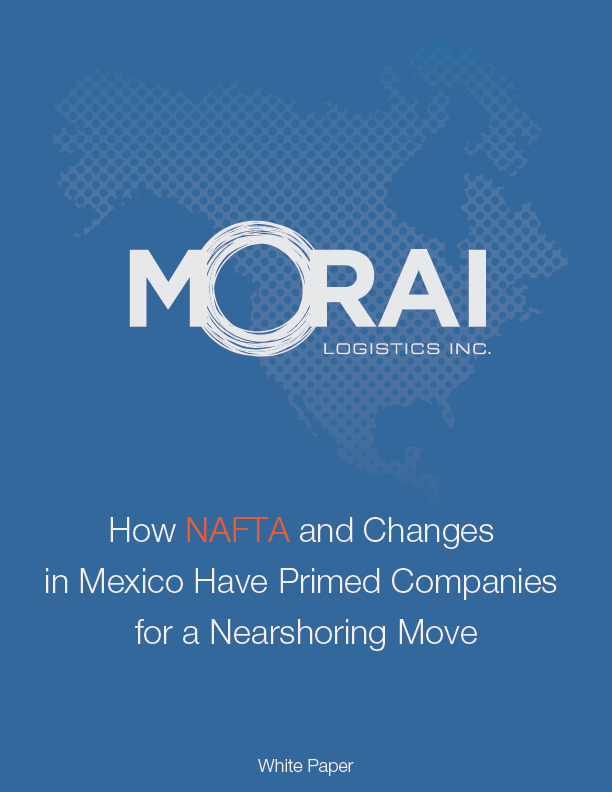 That's it for us this week! If you liked this blog post, why not subscribe to our blog? If you're interested in what we do as a 3rd party logistics provider, don't hesitate to check out our services (as expressed above, we are very pro finding you the lowest total cost!). We're also in the twittersphere, so give us a follow to get the latest logistics and supply chain news!