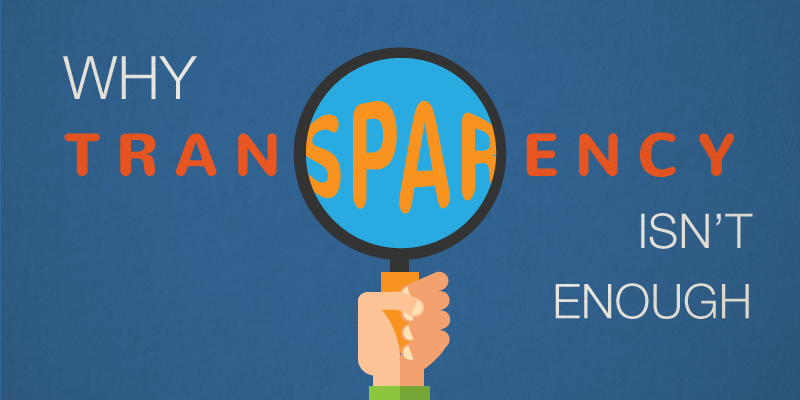 Transparency was one of the most predicted trends for the logistics and supply chain industry in 2015. In the past, it was usually prohibitively expensive in both time and resources for businesses and customers alike to trace the origins of each aspect of a product. Now, there are a number of sites, institutions, and apps dedicated to making supply chain networks more visible. Large, network-dependent businesses such as Starbucks and Amazon have also adopted, and have started championing this trend.
Greater transparency is no longer just a lofty goal for the logistics industry; it is an essential business strategy if a company wishes to remain competitive.
However, there is one small but important detail that is over looked when discussing transparency. That is that a transparent supply chain is not necessarily the same as an ethical supply chain.
Customers Want Ethical, Not Just Transparent Supply Chains
McDonald's recently made the mistake of confusing transparency with ethical when it launched its "Your Food, Our Questions" campaign in October. The campaign involved having videos and a section of their site dedicated to answering common customer questions about their products in great detail. Despite their effort at being more candid with its customers, McDonald's has still received a lot of criticism for not actually doing anything about making any meaningful commitments towards sustainability.
For an older, more cautionary tale about not pushing for an ethical supply chain, read the story of Nike and its PR disaster that was born from its unethical suppliers that ultimately had Nike's earnings fall 69%. Despite Nike previous attempts at being forward thinking by being open with its customers that it couldn't reasonably keep track of its suppliers, and its declared commitment to uphold a higher ethical standard within its U.S facilities, it did little to stop the fallout of the scandal.
Looking at the Numbers
This past August, Forrest Burnson and his associates at Software Advice, a company that analyzes logistics software, published a summary of research they had conducted meant to gauge which initiatives along different links of the supply chain would make customers more likely to buy—or pay a premium for—a company's products. The research, which was a series of surveys, asked participants how much more they would pay for a product that was produced more ethically with respect to a particular link in the supply chain: raw materials, manufacturing and distribution.
The study's three key findings were,
On average, consumers say they would pay 27 percent more for a product normally priced at $100 if it was produced under good working conditions.
Consumers were split on whether improved working conditions, community involvement or environmental efforts would most convince them to buy from a firm.
Twenty-eight percent of consumers said reducing water usage was an environmental initiative that would make them more likely to purchase a company's products.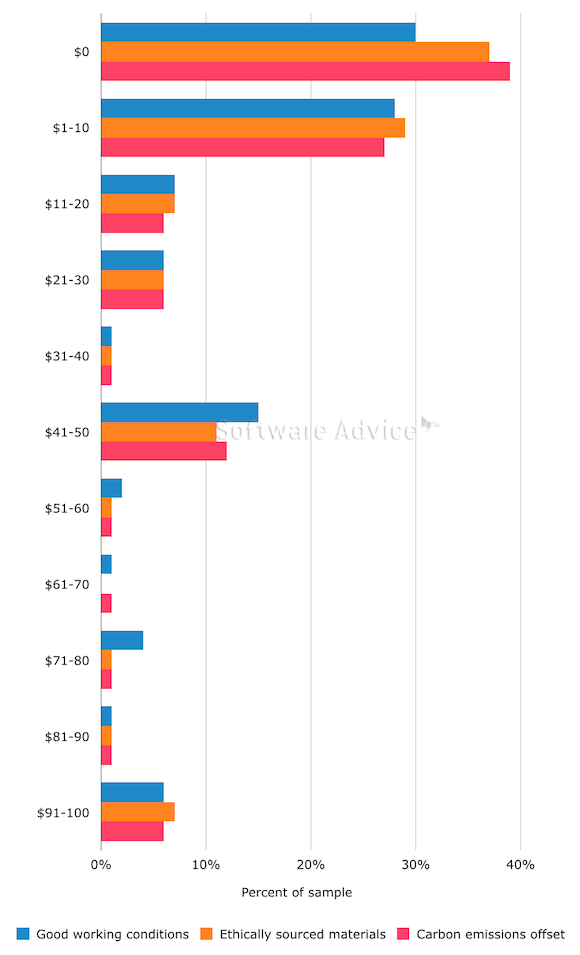 The implications of the study's findings indicate that customers care most for "labor conditions for the workers who make their products" when given the choice to pay a premium for a better ethical standard in different areas. However, more importantly, the research also gives evidence that there is a very real market for ethical supply chains. This is a market that, in this writer's opinion, will grow in tandem as transparency becomes ever more ubiquitous.
That's it for us this week! If you liked this blog post, why not subscribe to our blog? If you're interested in what we do as a 3rd party logistics provider, don't hesitate to check out our services (as expressed above, we are very pro finding you the lowest total cost!). We're also in the twittersphere, so give us a follow to get the latest logistics and supply chain news!