It is no surprise that many people in the logistics industry have labeled it a "Gentleman's Club." As outlined in the Morai Logistics Infographic focusing on women in the logistics industry, compared to other industries women still have some room to catch up at all levels in the logistics and supply chain industry.
For example, 35% of logistics graduates are women. Compared to other business graduates in general (of which there are about 45% female graduates), the logistics industry has the highest percentage of male graduates in the industry. Within the professional sphere, women take up less than 20% of company management position despite two-thirds of professionals believing that women offer a different style of management that is viewed as an advantage for companies.
Eye for Transport' Lean-In Moment: Women in Logistics
Eye for Transport, or EFT, is a business intelligence and C-level networking initiative for the transport, logistics and supply chain industry. It is an organization that specializes in connecting senior industry executives with their industry peers, and with the crucial information they need to excel in their work. They have an annual Third-Party Logistics (3PL) Summit that the President of Morai Logistics was invited to. Kelli Saunders sat on a panel along with 5 other C-level women in the logistics and supply chain industry to discuss their path that got them to where they are today.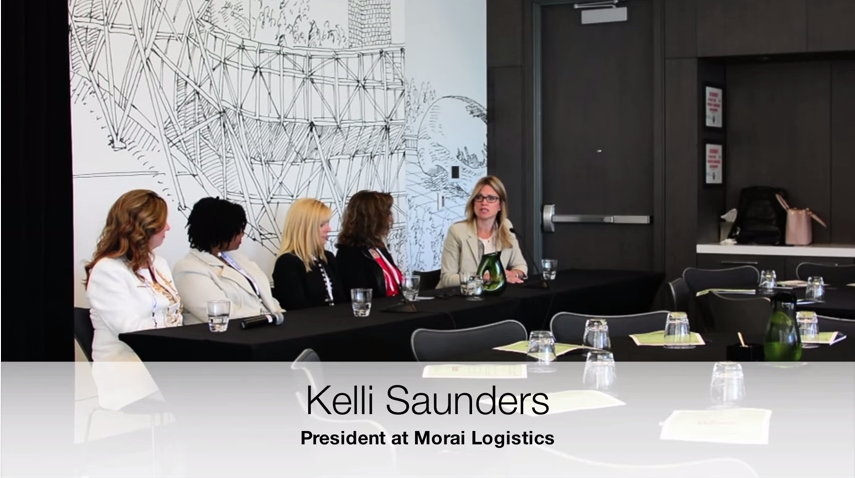 The efforts that Eye for Transport has taken in showing initiative to create an awareness about the gender gap for executives in the logistics and supply chain industry is commendable. The women in the Lean In series were both inspiring and an example of how women can be a readily able pool of candidates for all levels of position across the entire logistics and supply chain industry. They are great examples of why we should continue our efforts to introduce the notion that logistics is not just a "Gentleman's Club."
To see Eye for Transport's full breakdown of the Lean In Moment on women in logistics, click here: Part 1, Part 2.
That's it for us this week! If you liked this blog post, why not subscribe to our blog? If you're interested in what we do as a 3rd party logistics provider, don't hesitate to check out our services (as expressed above, we are very pro finding you the lowest total cost!). We're also in the twittersphere, so give us a follow to get the latest logistics and supply chain news!