EXPERIENCE THE POWER OF
PREDETERMINED PERFORMANCE
The world of logistics and supply chain is often marked by sudden change and unpredictability. That's why we don't wait for what might happen, we proactively prepare for whatever comes. That's inherent resilience that means our performance doesn't waver.
Intermodal transportation has quickly become one of the preeminent strategies in the logistics of shipping and we're leading the charge. Find out more about what it is and the added value we provide utilizing it.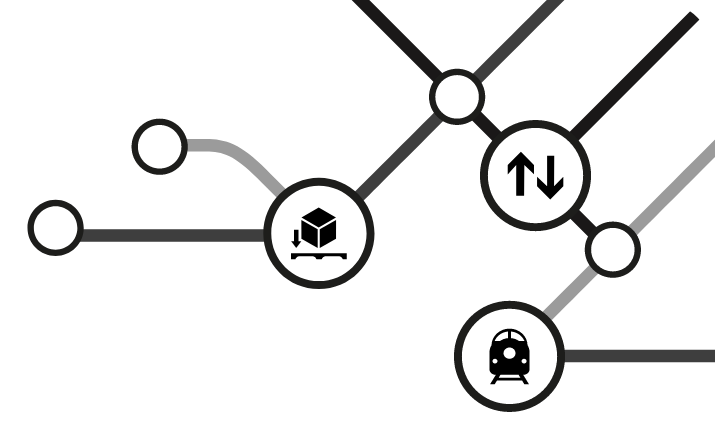 We understand the value of flexibility and cost-saving in shipping. That's why we offer less-than-truckload (LTL) shipping to streamline the process and do a little environmental good along the way.
There's generic warehousing and then there's what we do. Find out how we go the extra mile to carefully craft our warehousing process via real-time visibility and complete climate control, ensuring the integrity of your goods every time.
We are a proud certified
diversity supplier
Supplier diversity plays a critical role in propelling the logistics industry forward. A strong supply chain is a well balanced supply chain, and that comes from inclusion and diversity. That's why we're a proud diversity supplier.
PEER INTO OUR INDUSTRY AND DISCOVER HOW WE BRING
PREDETERMINED PERFORMANCE
The logistics and supply chain industry is vast and multifaceted. We want to bring you the necessary resources to navigate and thrive within it.
ACCESS OUR RESOURCE HUB
For Logistics & Supply Chain Professionals
Let's Go
Our Latest Resource
Nearshoring How 3PLs are Leveraging it for Supply Chain Success
There appears to be a growing trend among many U.S. companies that has no signs of slowing down in the foreseeable future. They are relocating some or even all of their off-shore production back to North America. China no longer holds the sway that it used to, but countries such as Mexico are quickly becoming […]
Learn More